Transfer: Osimhen Suggests Club He Would Play For Next Season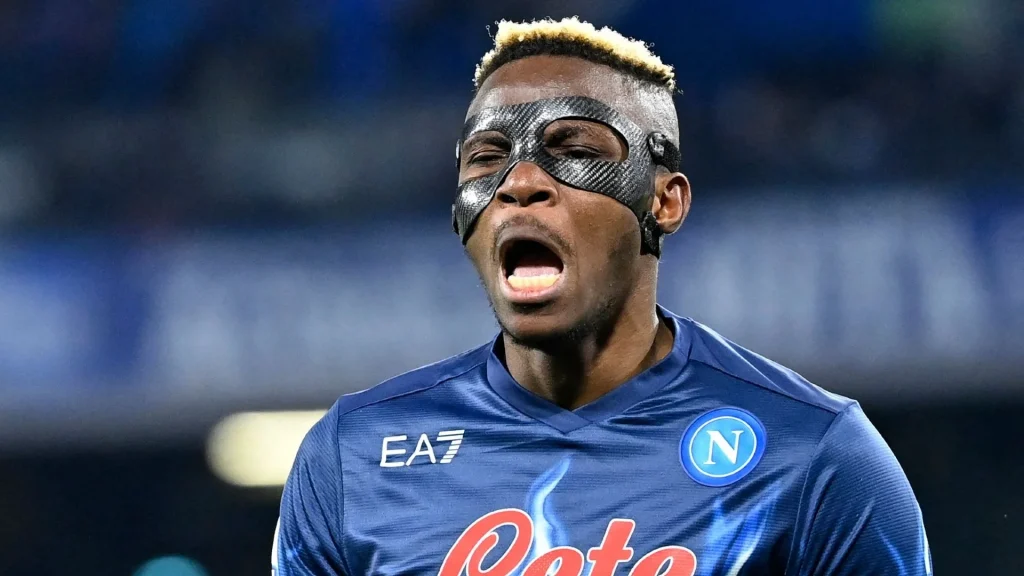 By Simeon OSAJIE
Nigeria International footballer, Victor Osimhen has suggested he will remain at Napoli for a very long time amid interests from Manchester United and Chelsea.
google.com, pub-3120625432113532, DIRECT, f08c47fec0942fa0
Osimhen is one of the best strikers in the world at the moment, having scored 25 goals in 30 appearances.

His form has helped Napoli go 17 points clear at the top of the Serie A table and in the quarter-finals of the UEFA Champions League.
Manchester United, Chelsea, Bayern Munich and PSG are all linked with the striker, whose contract expires in 2025.
"It was tough for me to make my dream come true of becoming a professional football player and now we are about to win for the first time," he told Italian TV programme TG5.
"I'm at a great club and my career is growing constantly. I am already at one of the biggest clubs and I could not ask for more. Forza Napoli always!"