APC Chieftain Felicitates With Muslims On Eld-el Fitr Celebration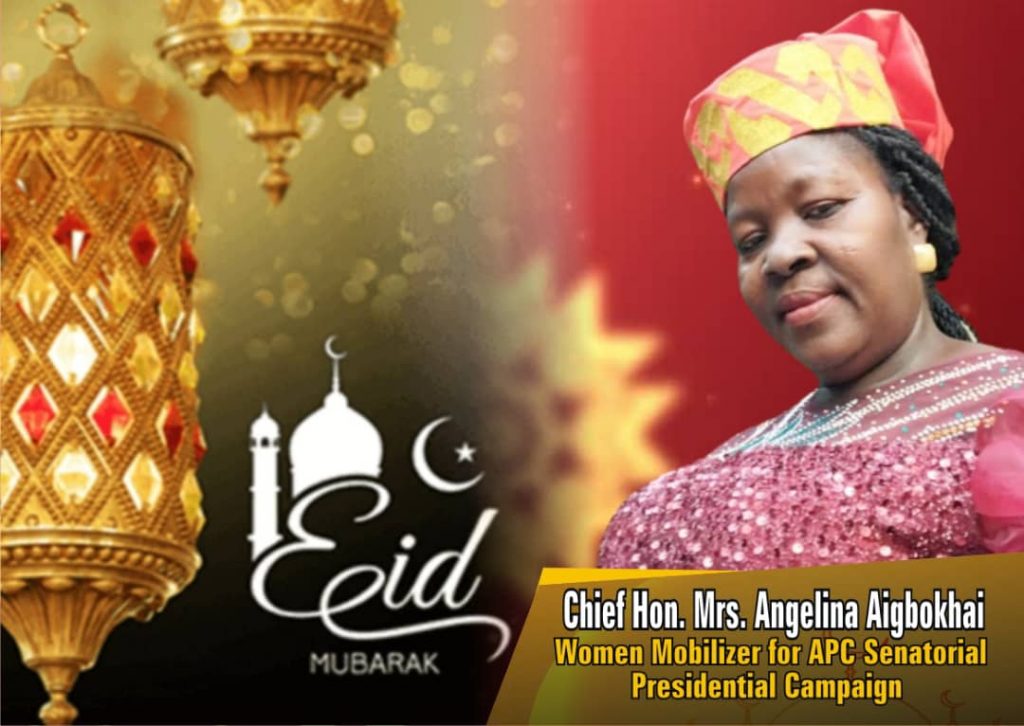 …urges Muslims to continue to pray for a peaceful May 29 transition
By Simeon OSAJIE
google.com, pub-3120625432113532, DIRECT, f08c47fec0942fa0
A chieftain of All Progressive Congress (APC) in Edo North Senatorial District, Chief Mrs. Angelina Aigbokhai has felicitated with Muslims in Owan Federal Constituency and Edo State on the celebration of Eld-el Fitr.
Hon. Aigbokhai described the celebration as historical and one that renews faith in Islam, as it helps the Muslims to hold on the tenets strongly.

The APC women leader said there is need for sustained prayers for the development and peace not only in Owan Federal Constituency but Edo State as a whole and Nigeria in general.
She also used the occasion to call for the continuous peaceful coexistence between Christians and Muslims as well as other religions in the country in other to have the desire peace, progress and development.
While wishing them a successful Eld-el Fitr celebration which signifies the end of a month long fasting, prayers and showing love to one another, Chief Aigbokhai urged Muslims to continue to pray for the nation especially towards a success inauguration of the incoming president elect, governors and other members of the National and State Assemblies.