PSG Set To Make Fabulous £134 Million Bid For Chelsea, Manchester United Target: Reports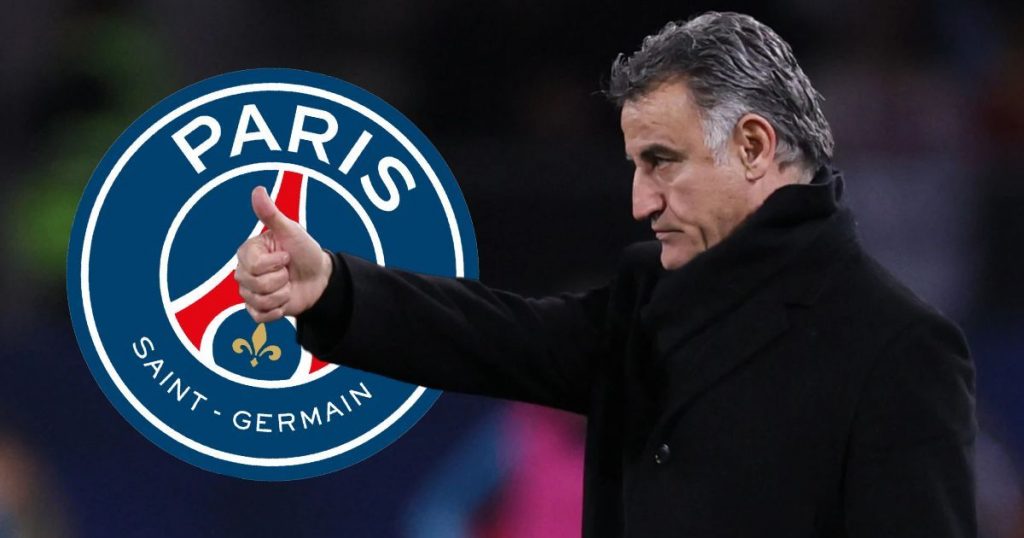 By Simeon OSAJIE
Christophe Galtier is hoping to add a forward to his squad in the future. Paris Saint-Germain (PSG) are reportedly set to lodge a £134 million bid for Napoli striker Victor Osimhen, who has been linked with Chelsea and Manchester United of late.
google.com, pub-3120625432113532, DIRECT, f08c47fec0942fa0
Osimhen, 24, has been a hot topic of speculation since the turn of the year due to his fine performances for Luciano Spalletti's outfit in the ongoing 2022-23 season. He has registered 26 goals and five assists in 31 games across all competitions so far, helping his side relish a staggering 14-point lead atop the Serie A table.

A right-footed mobile attacker blessed with pace and finishing, the 23-cap Nigeria international has emerged on PSG, Chelsea and Manchester United's radar of late.
According to Football Insider, PSG have prepared an exorbitant offer for Osimhen to blow Chelsea and Manchester United out of the water. They are keen to splash £134 million on the former Wolfsburg attacker this summer.
Osimhen, who has a contract until June 2025 at Napoli, has been earmarked as a crucial starter by PSG. With Lionel Messi likely to run down his deal and Neymar expected to be sold, he will have enough chances to shine.
Meanwhile, both Chelsea and Manchester United are currently aiming to sign a top striker ahead of the new season.
The Blues are keen to battle it out for Osimhen as the likes of Kai Havertz, Pierre Emerick-Aubameyang and Romelu Lukaku have so far failed to impress. They are expected to ramp up their pursuit in the coming months.
The Red Devils, on the other hand, have been on the lookout for a first-choice star since Cristiano Ronaldo's exit last year. While Marcus Rashford is not an effective No. 9, Anthony Martial is considered too injury-prone.
Manchester United urged to launch summer move for PSG and Chelsea target instead of Tottenham Hotspur star Harry Kane.
Speaking to GOAL, former Manchester United striker Dimitar Berbatov expressed his concerns regarding the Red Devils' pursuit of Tottenham Hotspur striker Harry Kane this summer. He elaborated:
"The one concern I have is his age, he is [almost] 30 so nobody's getting any younger. And in my mind, this is going to be a major concern if someone is going to buy him. I think that he's going to stay at Spurs, because in my mind his legacy is too big for Spurs. He's [top] goalscorer of all time, he's [top] goalscorer for England as well."
Naming Victor Osimhen an ideal signing for the Red Devils, Berbatov added: "You need someone who's going to score goals. Someone who's going to be the right age so he can develop and get better and better. You have to use him for years to come. In my mind, that is Osimhen. He's having an unbelievable season and he's doing great stuff. So this is the type of player I'd like to see for Manchester United."
Kane, who is in the final 14 months of his deal, is set to turn 30 this July. Osimhen, on the other hand, turned 24 last December and is considered to be approaching his peak in the upcoming years.
The Old Trafford outfit are likely to face competition from Bayern Munich for Kane's signature in the upcoming summer transfer window. They are also in a race with the Bavarians to sign PSG and Chelsea-linked Osimhen.