John Yakubu Greets Edo Workers On May Day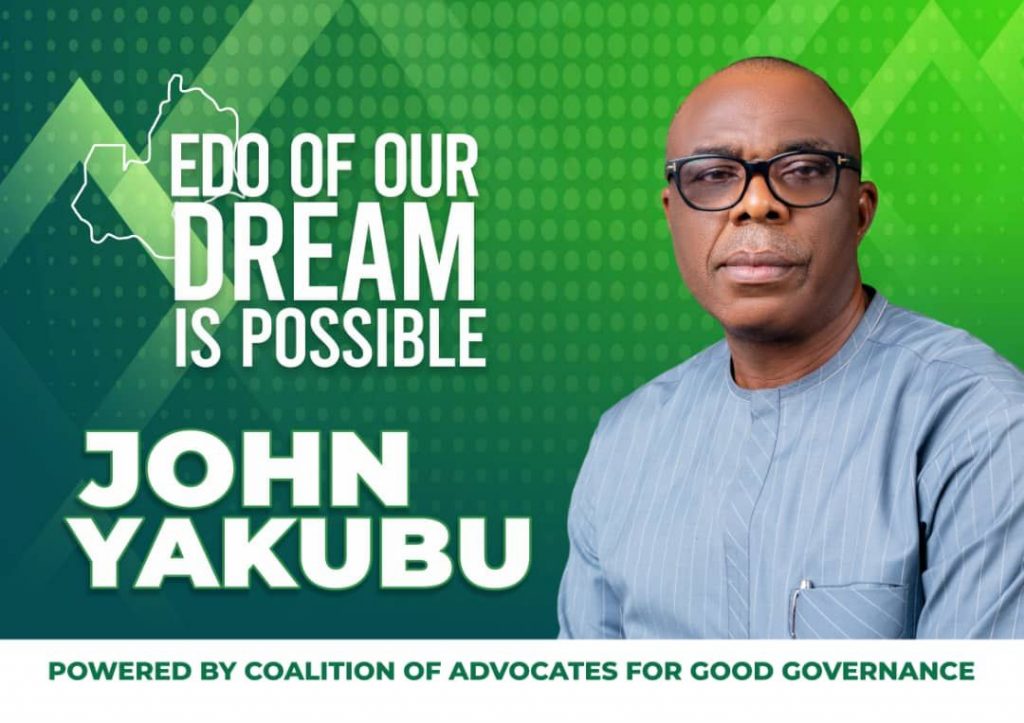 By Simeon OSAJIE
A former Chairman of Esan North-East Local Government and a 2024 Governorship aspirant, Hon. John Yakubu has sent a message of solidarity to Edo State workers on the occasion of the celebration of the 2024 Worker's Day.
google.com, pub-3120625432113532, DIRECT, f08c47fec0942fa0
In a statement issued on his behalf by his media office, Hon. Yakubu acknowledged the immense contributions of workers to the economic social and political development of the state over the years in the face of the harsh economic environment occasioned by dwindling economic resources available to government to perform its tasks.

Yakubu said this condition has impacted negatively on not only on the provisions of work tools but also on the enhancement of their welfare resulting in what he called the harsh condition under which they work.
He urged workers which he described as the backbone of the economy to be relentless and dedicated in partnering with the state government to ensure the overall well being and development of Edo state and its people.
The 2024 Edo governorship aspirant commended the Governor Godwin Obaseki's administration for not only paying one of the highest minimum wage in the country but also for striving to better the welfare of the state workforce by creatively upgrading the work environment for improved productivity.
The former Esan North-East local government council chairman said that he expects any government that comes in place in 2024 to improve on what the present administration is doing for Edo State workers.
He wished Edo workers a successful May Day celebration