Offline Transactions App Launches In Edo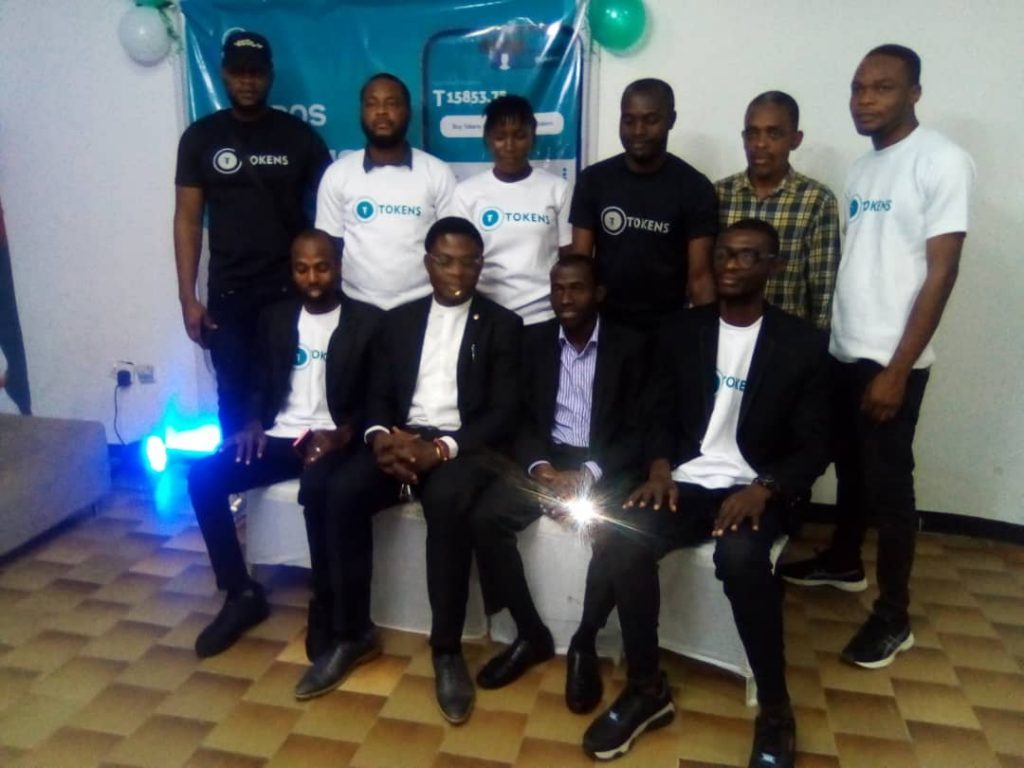 By Simeon OSAJIE
A tech firm, DPG Soft Solutions based in Benin City, Edo State capital has launched a software application known as "Tokens" for offline transaction.
google.com, pub-3120625432113532, DIRECT, f08c47fec0942fa0
The offline software introduced to Edo people is as result of the Federal Government's drive for an economy devoid of heavy cash transactions in the country.
Addressing newsmen in Benin City, the Chief Executive Office (CEO) of the company, Philips Nguzor opined that the app had come to address the bottleneck in payment system arising as a result of the Federal Government's drive for an economy devoid of heavy cash transactions in the country.

Tokens, he said, provided a platform to complete transactions between traders, who use the app without a mobile network.
"This is why we are here today. We are proud to let Nigeria and the world know that, we are bringing out this innovation for the world, especially Africa and Nigeria, especially. We are in a critical stage of the time we are trying to push the economy to a cashless era. Do we get this done over night? No. We all know the system of cashless system or policy in Nigeria now.
"And how the Central Bank of Nigeria (CBN) introduced cashless policy in Nigeria that served as pains and sufferings in the lives of Nigerians. We all were affected in one way or the other. You see there is bottleneck in the payment system in the country, because we all on a sudden want to transgress or transit to a cashless economy. And the system channels are not strong enough, and the capacity to move to the direction or speed they want to move.
"This is why we came up to designed what we are launching today, called the 'Tokens App'. It is system or service that allow you to complete your transactions offline. So, it means, if you have this solution App in-store , you can make payment with Tokens. I can buy something from somebody in the supermarket and that person can receive tokens. I can pay without having anything to do with the bank.
"Without having anything to do with network and internet, that is how it operate. With tokens you can do or complete your transactions offline. Go to shopping complex, eateries and in anywhere make my payment promptly without having any problem in my transactions. The confirmation of the transactions is instant and there is no reverse of your money. Whether the person you are transacting to or you has internet on your smart phone it does not matter.
"It will make life easier for our market women because they can use it without data. I observe many who still go to the bank to queue, do that because they need cash for shuttling buses.
"It is understandable because no commercial driver can wait for a transaction to be confirmed. However, this app has come to solve the challenge because the confirmation is instant," Nguzor said.
Going further, Philips Nguzor added, "It is a software that bypasses all the difficulties experienced in online transactions; it works either with or without a mobile network. What is required is for the users to enable their Wi-Fi."
Nguzor described the technological innovation of the firm's investment to solve this problem for a lot of Nigerians.
The CEO, said Nigeria is in a critical stage where people are trying to push the system to a cashless economy, hence, the development of the social financing network to bridge the gap.
On the security of the software, the CEO explained that the firm was riding on the shoulders of Flutter wave as a gateway for financial transactions.
According to him, every measure is in place to ensure a safe system and transaction as they are levels of verification in the background.
He noted, however, that the firm would not sleep on its oars towards ensuring safer and secured digital application.