Develop Your Skills To Improve Professionalism – NASEME Commandant Charges Graduands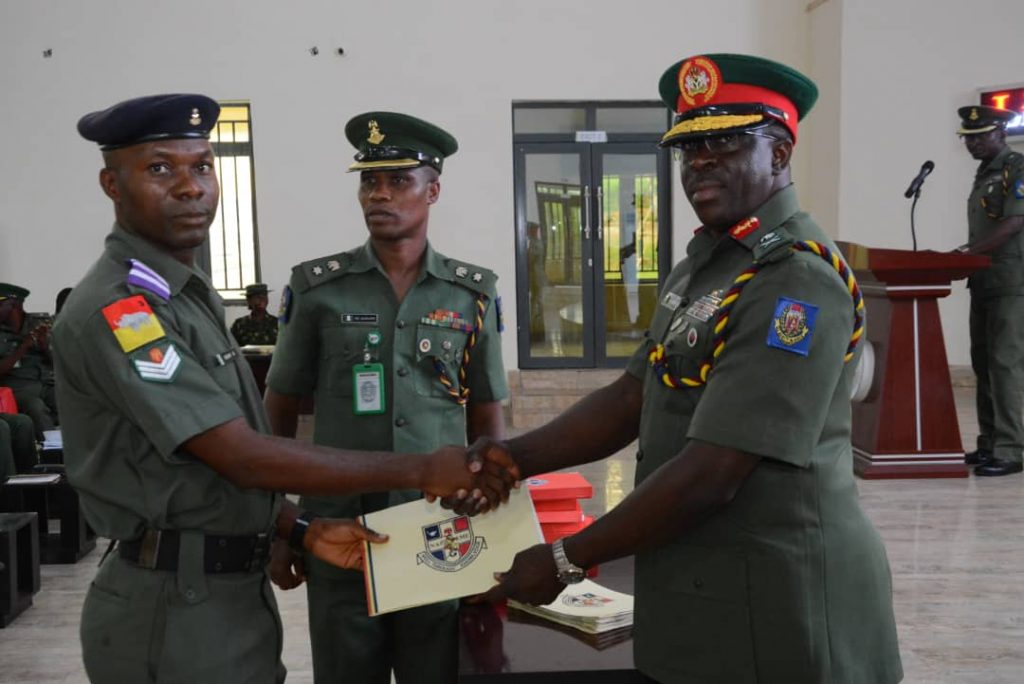 By Simeon OSAJIE
The Commandant Nigerian, Army School of Electrical and Mechanical Engineering (NASEME) Auchi, Major General Adeyinka Adereti have charged graduands of the institution to improve their skills to enhance professional effectiveness.
google.com, pub-3120625432113532, DIRECT, f08c47fec0942fa0
Adereti made this assertion during the graduation ceremony of the institution, noted that the Nigerian Army has taken advancement in terms of repairs and maintenance as the various courses will assist the graduands in their future responsibilities that may be bestowed as they grow in the profession where ever they find themselves.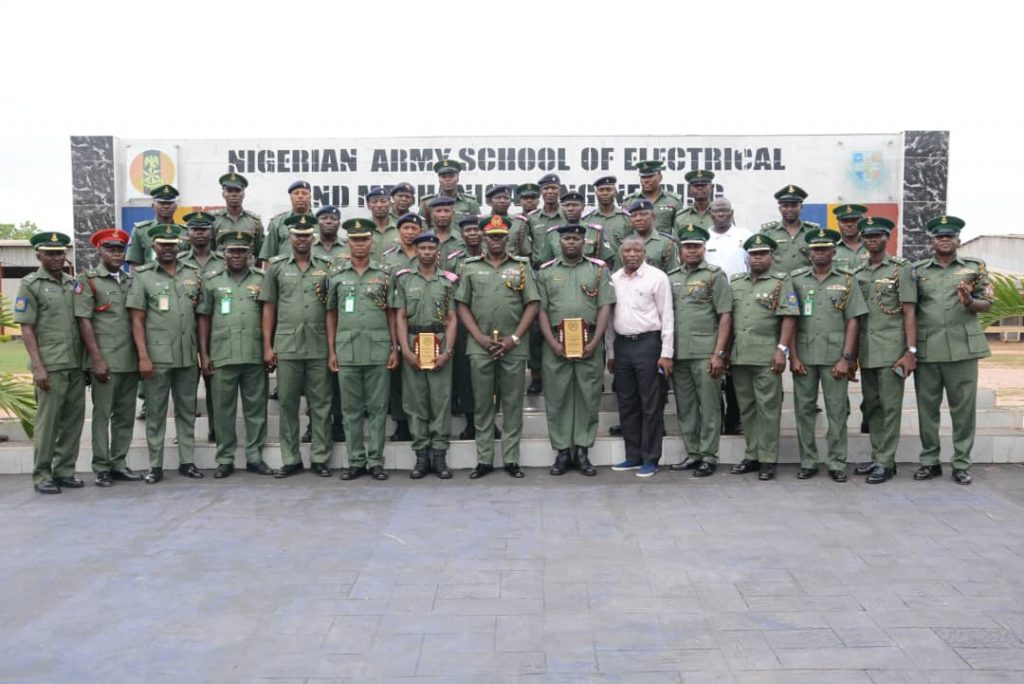 He commended the students for their contributions to the improvement of the institution's facilities through their various projects.
Major General Adereti further expressed his pleasure towards the effort of all staff officers and instructors for their dedications and hard work which culminated in the successful conduct of these courses.

The combined graduation ceremony comprised of Warrant Officers Management Course 47/23, Field Guns Maintenance Course 24/23, and Advanced Armoured and Artillery Weapon Instrument Course 17/23 respectively.
Highpoint of the event was the presentation of certificates and awards to the best graduating students as well as group photographs.