Aspiring Youth Leader Shot Dead In Ekpan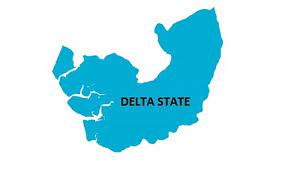 By Simeon OSAJIE
An aspiring youth leader of one of the quarters in Ekpan, Delta State has been shot dead.
google.com, pub-3120625432113532, DIRECT, f08c47fec0942fa0
The sad event happened during the electoral process for the position of the new youth chairman and his vice.
A young man, who identified himself as the elder brother to the deceased aspirant and the deceased as Alama, stated that the incumbent youth leader had connived with the army to impose a new leadership on them which they have not voted for.

"We were supposed to conduct the election and hand over today. Everyone knows Alama was having the upper hand but the incumbent leader started playing foul that's why the people revolted. Before we knew it, Alama was shot. They killed him," he lamented.
Another young man who pleaded anonymous stated that the opposition aspirant, Alama, is notorious and had instigated the youths to disrupt the electoral and hand over process which escalated into a full blown community clash and warranted the army to intervene.
"He was hit by a stray bullet on the leg. No one planned to kill anyone. The people were fighting. The army came in to bring peace but Alama will not have it," he said.
It was gathered that the victim was immediately rushed to the Warri Central Hospital where he eventually passed out and gave up. The doctor who tried to revive him stated that the victim has lost too much blood, hence, the cause of death.
Presently the army have mounted up a barricade on the Ekpan-Express Junction Road to check the activities of the youths in the area.
Delta State Police Command Public relations Officer (PPRO), Mr Bright Edafe was contacted for confirmation of the incident but he said that it had not been reported to him as at the time of filing this report.