Family Mourns As Young Man Gets Electrocuted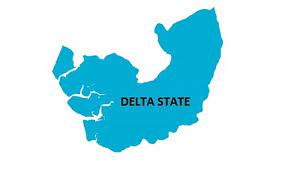 By Simeon OSAJIE
The family of an electrician, Jonathan Kolo, has been grieving after he got electrocuted during an attempt to restore power supply to his household at Deeper Life Road in Ubeji, Warri South Local Government Area of Delta State.
google.com, pub-3120625432113532, DIRECT, f08c47fec0942fa0
A close friend of the family, Mr. Stanley Njoku, confirming the incident, said that it happened on Thursday, 4th of May, 2923.
Njoku said the incident occurred in the night, while the deceased was trying to restore power supply at his residence with the aid of a touch light.

Njoku believed what happened must have been to the man short sightedness because he cannot see without his glasses, but unfortunately did not wore his glasses while trying to restore the power supply.
He lamented that what happened to Jonathan was not expected, because he was a very diligent electrician who had wired many houses in the area and even worked offshore as a qualified electrician.
He also added that he died on his way to the hospital, as confirmed by the doctor on duty that night at Naval Hospital, Warri.