Adeleke Remains Osun Governor – Supreme Court Victory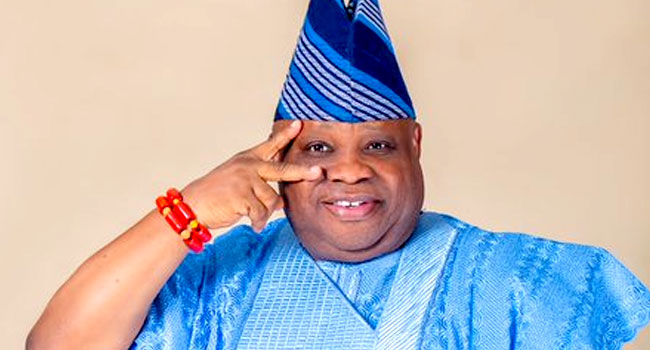 By Simeon OSAJIE
The Supreme Court today, Tuesday 9th May set aside the appeal by Adegboyega Oyetola of the All Progressives Congress (APC) challenging the election of Ademola Adeleke of the Peoples Democratic Party (PDP) as Osun State Governor.
google.com, pub-3120625432113532, DIRECT, f08c47fec0942fa0
The apex court, in its judgment read by Justice Emmanuel Agim, also upheld the Appeal Court's judgment which upheld the election of Adeleke as the state governor.
The apex court held that the appellant failed to give enough evidence to prove his allegation of over voting in the July 16, 2022 governorship poll.

The judgment was affirmed and adopted by the entire five members of the panel.
All the members of the panel said the appeal lacked merit.
Recall Independent National Electoral Commission (INEC) had declared Adeleke the winner of the Osun gubernatorial election after he scored 403,371 votes to defeat Oyetola who was the then incumbent with 375,027.
However, Oyetola and his party had alleged irregularities in the polls and challenged Adeleke's victory at the Tribunal.
Relief came for the former governor on January 27, 2023 as Justice Tertse Kume who gave the majority judgement upturned Adeleke's victory and declared Oyetola the winner of the poll.
Justice Kume held that Oyetola scored the majority lawful votes of 314,931 against Adeleke's 290,266.
But not satisfied with the judgement, Adeleke and the PDP headed to the Court of Appeal, which on March 24 nullified the Tribunal judgment and returned Adeleke as the winner.
Not satisfied with the judgement of the Appeal Court, Oyetola and the PDP headed for the Supreme Court also backed the Appeal Court and upheld Adeleke's victory.