More Osimhen Will Be Discovered Through Proper Investment In Sports – Imasuangbon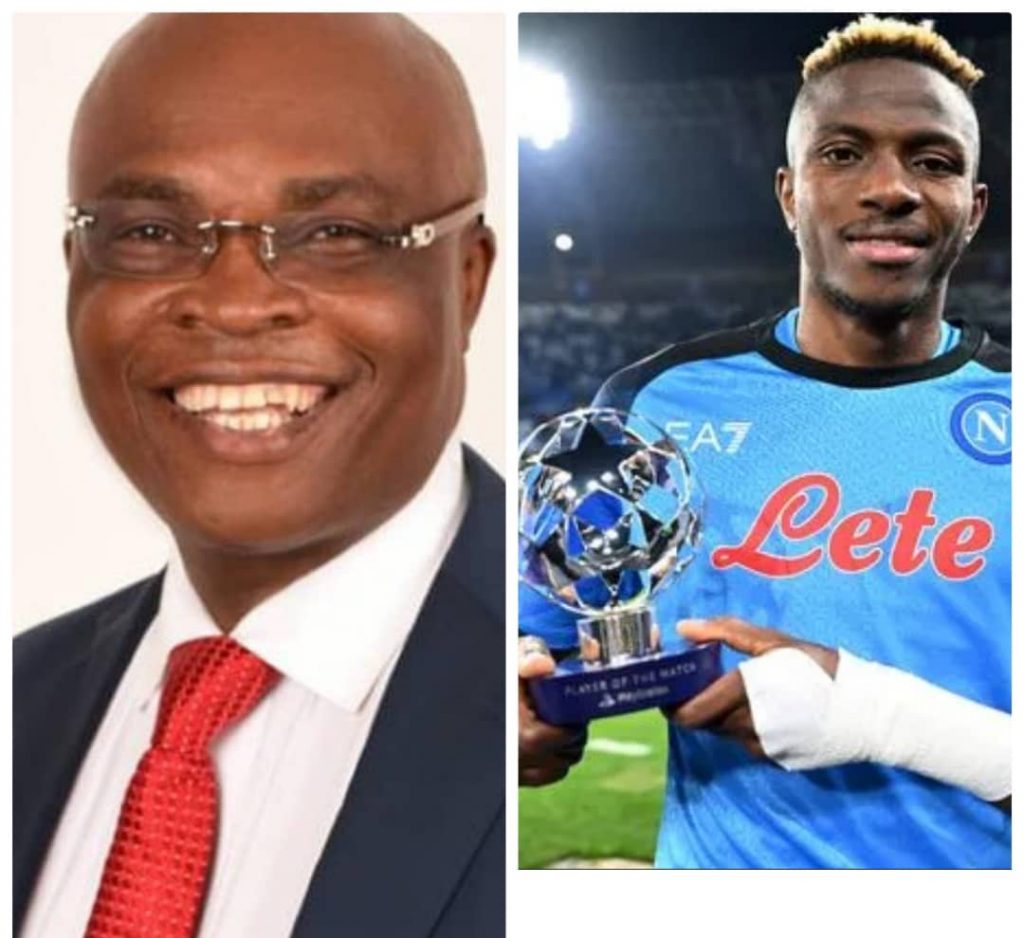 By Simeon OSAJIE
An educationist and philanthropist Barrister Kenneth Imasuangbon, has made his intention known to ensure the right investment in sports in Edo State will be given the right attention if given mandate to serve the people of the State as their Governor come 2024.
google.com, pub-3120625432113532, DIRECT, f08c47fec0942fa0
Imasuangbon who is popularly referred to as the "Riceman" stated this in a statement where he congratulated the hitman of Napoli of Italy, Victor Osimhen over the emergence of his club as the champions of Seria A league.

The educationist noted that with the right investment in sports hundreds of Osimhen would not only be discovered but groomed to stardom.
While promising to prioritize sports development, Barr. Imasuangbon pointed out that he would churn out policies that would engender sport development in the State.
He promised that the foremost "Principal Cup and Inter House Sports in public schools would be revatilised for talent discovery while grassroots sports development would be encouraged by creating the enabling environment.
According to him, "Yes, Osimhen has done exceedingly well for himself; he has not only made his family proud, he has been a good ambassador to our dear State and Nigeria in general.
"Let's not forget that he achieved this feat through consistency and a dint of hardwork which is the hallmark of every Edolites.
"We are indeed proud of him as has been an inspiration to many of our youths.
"This is why when I become the governor, we will ensure that sports development is accorded the rightful place in our overall developmental agenda.
"Sports is no longer a leisure, it's now a money spinning business, in addition to the fact that sports can curb youths restiveness.
"We will work assiduously to attract the right investment into sports and thus discover more Osimhen in no distant time.
"On behalf of my family and team, I heartily rejoice and congratulate Victor Osimhen for the successes he has recorded with the Italian clubside. He has not only won the league, but is in run for the highest goal scorer in Seria A."