Gas Tanker Crashes Into Carwash, Destroys Property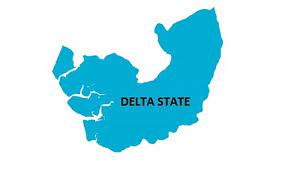 By Our REPORTER
A gas tanker, on its way to Port Harcourt this morning lost control and crashed into a carwash on the Ughelli axis of the East West Road, destroying the carwash and other valuables.
google.com, pub-3120625432113532, DIRECT, f08c47fec0942fa0
The driver of the tanker with registration number, P220-17, belonging to GASPO company, who was visibly shaken by the incident, said that the accident was due to faulty steering control rod.
He explained that the steering control rod fell off and he lost control of the tanker, saying that it veered off the road and crashed into the carwash and the drinking joint behind the carwash, just as he thanked God that no life was lost.
The owner of the carwash, who narrowly escaped death, said that it was God that saved him, saying that he was at the time cleaning the bar and arranging the chairs when he heard a loud noise behind him.
He explained that on looking back, he saw the tanker ferociously coming towards his direction, and had to jump away to a safer place.
He and many sympathizers who were at the scene, thanked God for averting gas explosion, saving their lives, as well as that of the driver.