CHILDRENS DAY: Bassey Osagie Show Love, Respect To Edo Children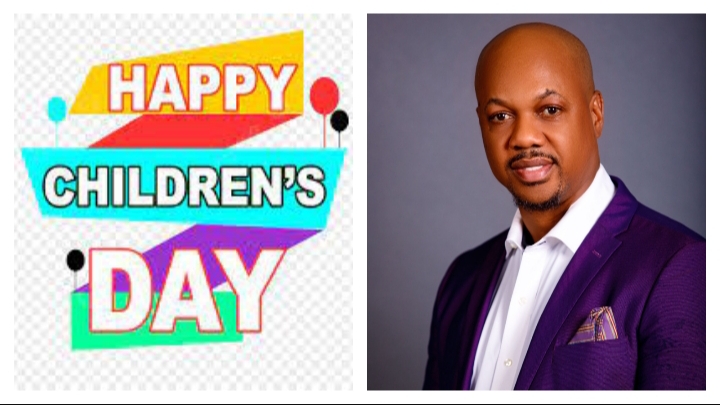 …demands for end to out-of-school children
By Simeon OSAJIE
google.com, pub-3120625432113532, DIRECT, f08c47fec0942fa0
In commemoration of the 27th May International Children Day's celebration, the President and Chief Executive Officer (CEO) of Uhi Security Services Limited Worldwide and Edo 2024 gubernatorial aspirant, Ogbemudia Bassey Osagie has demanded for more collaborative efforts to end the number of out-of-school children in the country particularly Edo state.
In a message personally signed by Ogbemudia Bassey Osagie made available to newsmen extend his heartfelt gratitude and profound admiration to Nigeria children particularly Edo children within and outside the country on this year International Children Day's celebration.

The message read in parts, "On this cherished occasion of this year International Children Day's celebration, I, Ogbemudia Bassey Osagie on behalf of my family and my campaign organization, want to use this medium to identified with Nigeria Children particularly Edo Children both within and outside the country on the Children Day's celebration which is being celebrated around the world.
"There is need for both federal and state governments to join forces in tackling the menace our children are facing which include child labour, street hawking and violence against children.
"If parents, stakeholders among other groups join hands with the state and federal governments in tackling violence against children, child abuse and child labour in the country, the world would be a better place and it would go a long way in promoting peace and societal development.
"Education is the lead way to success in life and it is the bedrock of every society as knowledge is power and we must do everything humanly possible to ensure that children are well educated," Osagie said.
The Edo 2024 governorship aspirant promised that if he eventually become governor come 2024, his government shall continue to advocate for programmes that would protect the rights of children to better the society.