Diezani Sues AGF, EFCC, Demands N100bn As Damages For Alleged Libel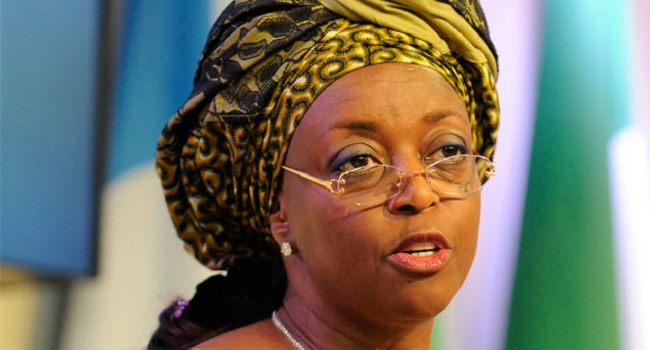 By Simeon OSAJIE
Diezani Allison-Madueke, former Petroleum Resources Minister, has sued the Attorney General of the Federation (AGF) and the Economic and Financial Crimes Commission (EFCC) for alleged libel. 
google.com, pub-3120625432113532, DIRECT, f08c47fec0942fa0
The former Petroleum Resources Minister under Dr. Goodluck Jonathan led government is demanding N100bn to be paid to her as damages, according to a Writ of Summons filed on her behalf at the Federal High Court, Abuja, by her team of lawyers led by Mike Ozekhome (SAN).

A copy of the Writ of Summons directed the "Defendants jointly and severally to pay to the Claimant the sum of N100,000,000,000.00 (100 billion naira) only as damages for the false, injurious, malicious and libelous publications against the Claimant in the 1st Defendant's publishing platform, and at the instance of both the 1st and the 2nd Defendants."
In the writ of summons dated May 26, 2023, the former minister is also demanding that the AGF and EFCC apologise to her in three national dailies over what she described as "the false, injurious, malicious and libelous publications" against her since she left Nigeria in 2015.
Both AGF and EFCC were given 14 days from the service of the summons to enter their defence.