'Defeated Sorcerers Will Be Resisted' – BODL Coordinator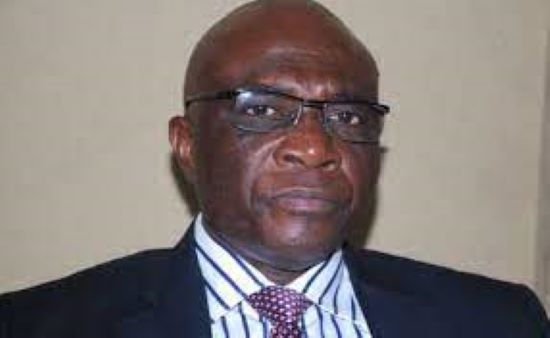 By Simeon OSAJIE
The Coordinator of the Bayo Onanuga Defence League (BODL), a group of renowned International Jurist, public commentators journalists and political associates have resolved to resist by all necessary means the unpatriotic calls led by the duo of Gideon Christian and Chimamanda Adichie asking in their highly falsified petition to the International Criminal Court, ICC, in the Hague to prosecute Bayo Onanuga for so-called crime against humanity.
google.com, pub-3120625432113532, DIRECT, f08c47fec0942fa0
In a press statement issued and signed by Mikiste E. Thomas, Coordinator, BODL insists it will defend Nigeria and democracy from the vilification campaign of frustrated by leading ethnic irredentists who accused other of ethnicity, insisting that it will defend both Onanuga and democracy in Nigerian from ethnic chauvinists.

"This body intend to inform all and sundry of the unalloyed support and unqualified solidarity already put together by patriotic Nigerians who will defend the Nigeria flank and democracy from the vilification campaign of frustrated leading ethnic irredentists who accuse others of ethnicity.
"Whereas their only grouse is to make a scapegoat of Bayo as revenge against his highly successful campaign to enlighten the broad electorates of the advantages of voting for the All Progressives Congress, APC, presidential candidate, Alhaji Ahmend Bola Tinubu," BODL said.
According to BODL, both Adichie and Gideon are angry because the candidate they supported lost out in the election.
"Adichie and Gideon are unable to bear the defeat of their candidate, Mr. Peter Obi of the Labour Party, LP, in the election.
"In the celebrated press released by Bayo Onanuga, there was nothing to incitement especially when no known documented violence could be apportioned to the Onanuga statement
"The unholy duo petitioners had hoped that they could silence the robust scientific campaign launched by the erudite publisher who distinguished himself in the assignment that he richly deserved which was appropriately assigned him by the APC Campaign Organization.
"Apart from the fact that we frown at the attempt by Professor Gideon Christian to achieve cheap international attention with his highly slanted and frivolous petition in which he alleged that Bayo committed non existing offence of ethnic hatred, the election took place without any iota of ethnic violence and therefore the ICC should show their serious relevance by appropriately dismissing the duo petitioners for lack of merit at its preliminary stage and concentrate on core issues happening half way round the world.
"We as members of the Onanuga Defence League heartedly congratulate our ward and hero for a very successful prosecution of the task that was put before him to mathematical certainty."