Fuel Subsidy: 'Lets Tread Softly, There Is Light After The Tunnel' – Ikpea.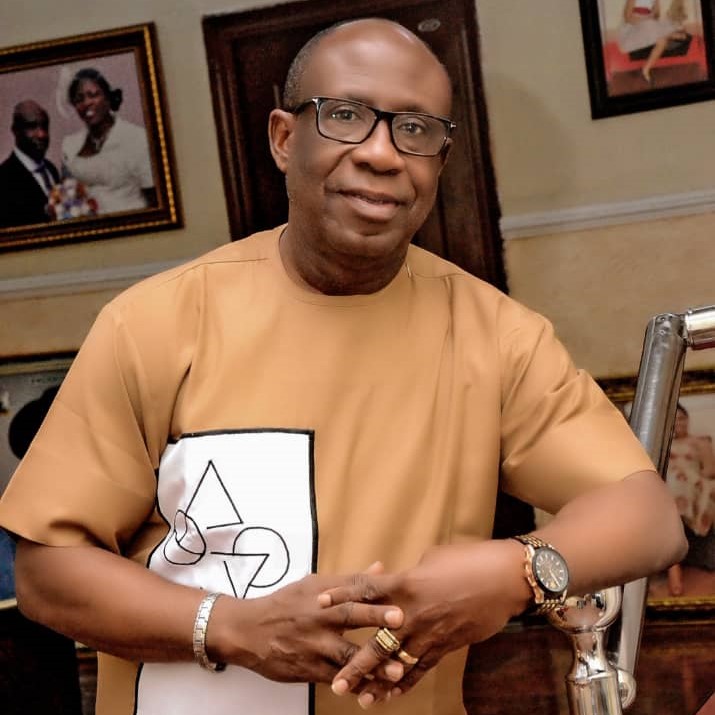 By Simeon OSAJIE
The issue of fuel subsidy is a recurring decimal in Nigeria's oil industry. The issue has been a thorn in the flesh of past administrations to the extent of the inability of government to institute the removal or otherwise of subsidy.
google.com, pub-3120625432113532, DIRECT, f08c47fec0942fa0
There are various postulations as to the operational modus of the subsidy. To some, subsidy is a "scam" operated by a cabal in the various sectors of the economy, including the CBN, Multinations, oil and gas operators among others. While to another school, subsidy is a conduit and draining pipe to psyphoon funds budget ted and allocated for the purpose without any sign of delivery.

This has been the modus as the cabal only divert the subsidy without correspondent supply of product originally designed to cushion whatever economic hardship Nigerians may be facing.
These were the views of a top ranking chieftain of the All Progressives Congress and a governorship hopeful in the Edo 2024 governorship election, Hon. (Dr.) Joseph Ikpea while chatting with newsmen in Benin City.
Dr. Joseph Ikpea said, "It takes the heart of a determined government which is bold and resolute to put an end to the landslide official corruption to venture into the muddy waters of subsidy, not minding the likelihood of corruption fighting back.
"To President Bola Ahmed Tinubu, there may not have been another better time to tell the "economic worm cabal" which has almost crippled the nation's economy at the expense of the masses that it is no longer business as usual.
"It is a statement of fact that except for an in-depth understanding of the elementary laws of demand and supply operational in such an economy like Nigeria, one may not understand the principles behind the subsidy withdrawal.
According to Hon. Joseph Ikpea who is an indigenous oil services operator, and a former Commissioner for minerals, oil and Gas in Edo state, "the simple economic laws of demand and supply could best be explained as it affects our current situation to be that, in every competitive market, prices of same item or products from different companies are determined by market forces of demand and supply.
"If demands are high and the supply low then the price will go up. But if demands are low and supply high, the prices will come down. We should also consider that if demands for the same goods produce by different organizations are high, both prices will go up, but for more market penetration one of the firm may decide to go for market promotion or other strategies to make it break even.
"In embarking on promotion, it may as well decide to introduce some incentives to win and sustain the confidence of existing customers as well as to attract the patronage of prospective customers.
"The incentive can be a slight reduction in price among others, which was seen in the advent of the Global System for Mobile communication(GSM) when it was introduced into Nigerian market."
While attempting a factual butress of his views, Hon Joe Ikpea said, "we all know the prices of Mobile Telephone Network (MTN) and Enhanced Communications Network (Econet) now Airtel Networks Limited (Airtel Nigeria) before the liberalization of the telecommunications sector which saw the establishment of Globacom Limited commonly known as Glo by Mike Adenuga on 29 August 2003 into the market.
"With the coming on board of Globacom Limited, the story of the monopolization of Global System for Mobile communication
(GSM) by MTN and the then ECONET changed drastically to that of competitiveness.
"The high cost of buying handset phone itself, Subscriber identity module (Sim) card and Airtime, were, however, determined by the market forces. Subscribers, now have choices on which network to patronize.
"I can conveniently take a bet with anyone that this is going to be the same direction when the oil and gas sector is liberalize and completely opened up to allow for more private sector players to come and invest, like the recent commissioning of Dangote multi-billion dollars refinery in Lagos.
"It is important for us to remember that the former administration had promised to make our refineries work within six months, but it was not be achieved, because of the cabals interest in ensuring that the oil subsidy remains. But let it be known that our present president is an advanced national wealth creator and economic growth strategist whose style will profit the nation
"If we continue to import refined petroleum products, subsidy will remain forever. Let us demand that our refineries works while we play down on the withdraw of subsidy. If our refineries are working even up to minimum capacity, while other individuals are encouraged by government to built modular refineries as well as putting into consideration the mega refinery newly built by Dangote, it's obvious that finished petroleum products prices will drop and its bye products will create a lot of jobs opportunity for Nigerians.
"This approach or attitude will definitely ensure that the past glory of this great country will be restored."
Going further, Hon. Ikpea said, "In the light of this, a template for a steady and progressive economic growth of Nigeria must have been laid, which will serve to encourage our citizens who left the country for greener pastures overseas because of economic hardship and lack of jobs caused as a result of bad governance in the past to know and also appreciate the value of president Bola Ahmed Tinubu who I foresee as the solution to these Nigeria problems.
""It is my candid view to appeal to the organized labour leadership of the Nigeria Labour Congress(NLC) and other stake holders to take a critical look, not at the immediate hardship or displeasure the policy will cause but the long term positive effects on the economy and the people.
"I will want to also call on our dear president, Asiwaju Bola Ahmed Tinubu to, as a matter of urgency, constitute a powerful economic team that would study the possible effects of the subsidy removal, design a possible and implementable policy aimed at cushioning the effects of the withdrawal as well as also be in the know of the movement and usage of the saved subsidy."