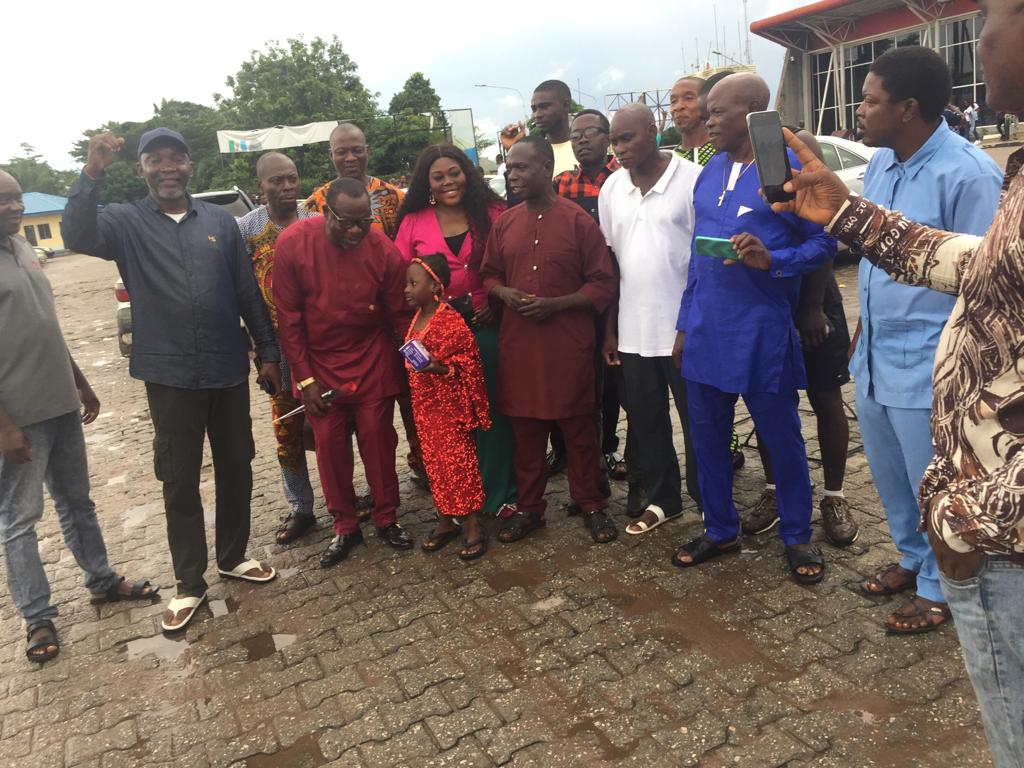 By Simeon OSAJIE
The Federal House of Representatives candidate of the Labour Party (LP) in the just concluded Orhionmwon/Uhunmwonde constituency election, Paul Murphy Immanuel has said that the party has no power to suspend him.
google.com, pub-3120625432113532, DIRECT, f08c47fec0942fa0
Imasuen who spoke to newsmen at Benin Airport, Benin City, however said he cannot speak on the issue of his alleged suspension by the state executives of the party as he has not been officially briefed.
Imasuen also addressed his supporters at the Benin Airport who came to receive him on his arrival from Abuja after the Supreme Court judgement confirmed him as  the authentic candidate of the party for the just concluded House Of Representatives election in Uhunmwonde/Orhionmwon Federal Constituency.

According to Murphy Imansuen, "Kelly Ogbaloi cannot suspend me because he is no longer the chairman Of Labour Party in Edo State, because he and his exco are under suspension along with Julius Abure the former National Chairman, so he doesn't have the power to act as such.
"I am happy with the judgment of the Supreme Court which affirmed me as the authentic candidate of Labour Party in Orhionmwon/Uhunmwonde federal constituency. It signifies victory over evil.
"I expected victory right from the beginning, because I have won right from the High Court through Appeal Court before they went to the Supreme Court."
Also commenting on the Supreme Court Victory, the Uhunmwonde Local Government Party Secretary, Elder Lucky Ehiwie Ikuoyemen said, we came to celebrate the victory of our own, Murphy Imasuen, the only candidate of Labour Party in Orhionmwon/Uhunmwonde Federal Constituency at the Supreme Court over tyranny.
"With the Supreme Court judgment we now have confidence in the judiciary, we also have the belief that the judiciary will stand firm in the tribunal to give the citizens the rightful judgment," he said.