INFRASTRUCTURAL DEVELOPMENT: Ijaw Youth Council Solicits State, Fed. Govts Intervention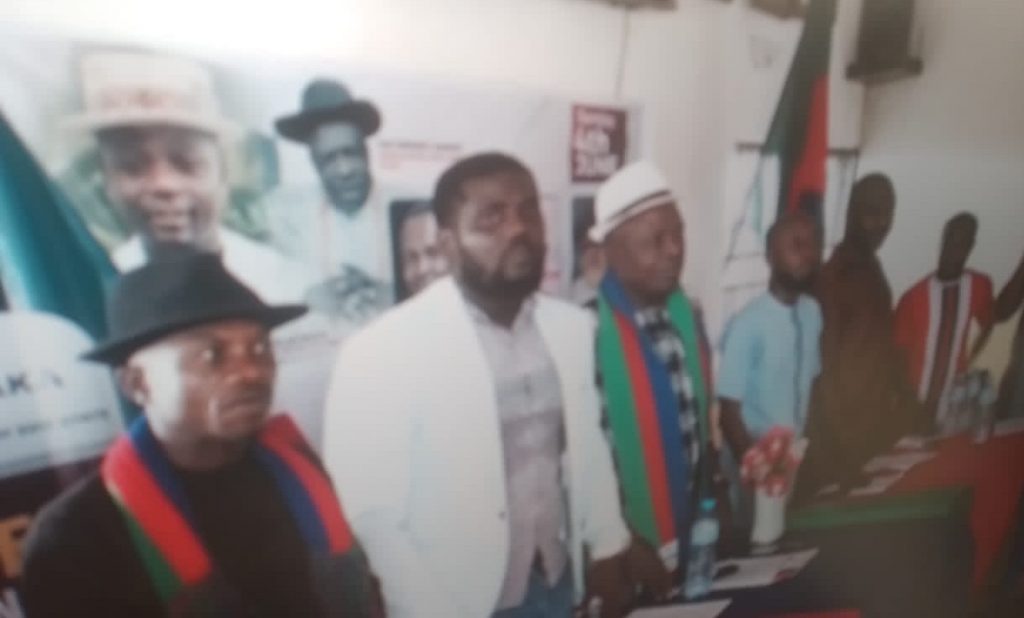 By Simeon OSAJIE
The Ijaw Youth Council (IYC) has appealed to Edo State and Federal governments to improve the infrastructural development in all the Ijaw areas across the country in order to fast track the socio economic situation in their various communities.
google.com, pub-3120625432113532, DIRECT, f08c47fec0942fa0
This is the position of the IYC at a press conference in Benin City, Edo State capital.
The Ijaw Youth Council (IYC) is the umbrella which the tribe has been agitating for improved development in their region over the years.

Speaking on behalf of the group, Chief Robinson Ogunkoru, Speaker and Chairman, Ijaw National Congress INC, Nicholas Igarama, Financial Secretary, IYC Western Zone and Omaghomi Olu-Derimon, Secretary IYC Western Zone Lead Speaker while appreciating Governor Godwin Obaseki for the dissolution of his cabinet said the Ijaw people should be graciously considered into the new cabinet of the state.
They said the state government should also intensify efforts at separating political wards, local government and constituencies to be created for Ijaw communities.
The spokespersons also appealed to the Governor Obaseki  to complete the Gelegele  Seaport, Benin Gelegele  dualization and the electrification of Udo-Inikorogha Ofunama Road projects started by the Niger-Delta Development Commission (NDDC).
They also added that Ministry of Niger-Delta  Affairs have not made any meaningful  impact  in Edo State  Ijaw Communities and solicited for the construction  of  primary  and secondary  schools in Furupagha Clan in the state.
Other members of the IYC said the aforementioned demands need urgent attention in Ovia North, South-West and Ikpoba Okha local government  areas of the state.

They also reminded the relevant authorities on the construction  of Zide-Okomu Road and the Skills  Acquisition  Centres at Gelegele started by the Presidential Amnesty Programme without further delay.