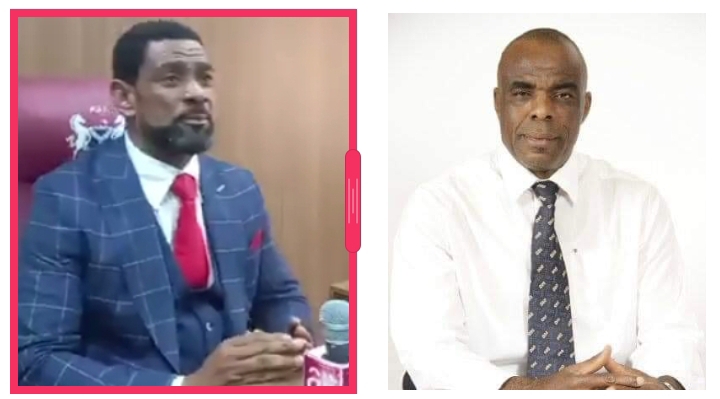 By Simeon OSAJIE
A frontline gubernatorial aspirant in the Edo 2024 Governorship election and former Chairman of Esan-North Local Government Council, Hon. John Yakubu has congratulated Blessing Agbebaku as the newly elected Speaker and Marian Edekor as Deputy Speaker of the Edo State House of Assembly.
google.com, pub-3120625432113532, DIRECT, f08c47fec0942fa0
Yakubu described Agbebaku's victory as well deserved going by his antecedents as a ranking member of the House with a verifiable track record of achievement and competence in the discharge of his duties over time and described him as a worthy representative of the good people of Owan West.

He prayed God Almighty to grant the Hon. Speaker the wisdom and good health to carry out the onerous task of steering the affairs of Edo State House of Assembly towards a peaceful and progressive future to the benefit of our people.
The former Esan North-East LG boss, who was also the PDP Deputy Governorship candidate in the 2016 election said he eagerly looks forward to working harmoniously with the new Speaker and his team upon his emergence as the Chief Servant of Edo State after the 2024 off season Governorship election, God willing, in the interest of Edo people.

Hon Yakubu also congratulated the new Deputy Speaker, Hon Marian Edekor on her victory as the Deputy Speaker of the House.
He urged her to forge a good working relationship with the Speaker to enable the House of Assembly play its vital role of a partner to the executive arm of government in bringing development to our people.
He prayed God to grant the Deputy Speaker who is from his local government area, the wisdom and good health to enable her discharge her duty creditably.
The governorship hopeful did not fail to commend Governor Godwin Obaseki for the success of the inauguration of the Edo State House of Assembly following the misgiving read into the Proclamation Letter given by the Governor which did not state the time of sitting.