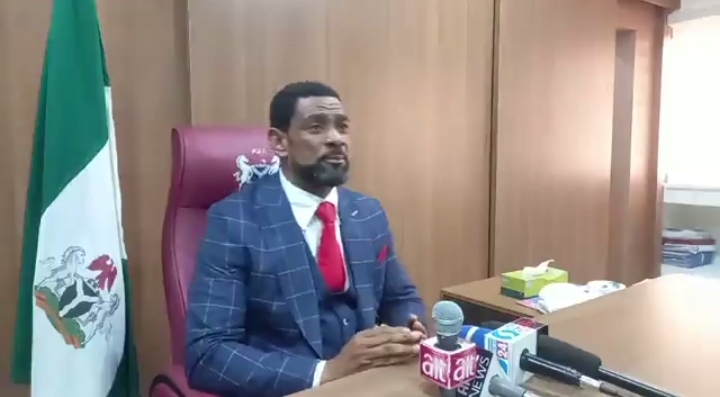 By Simeon OSAJIE
The member representing Owan West Constituency of Edo State House of Assembly, Blessing Agbebaku has been elected as the speaker while Barr. Marian Edekor representing Esan North-East Constituency 2 was elected as the Deputy Speaker of the 8th Assembly.
google.com, pub-3120625432113532, DIRECT, f08c47fec0942fa0
Both Agbebaku who had a stint as a state lawmaker between 2007 and 2011 and Mrs. Edekor, a former commissioner of Social Development and Gender Issues are members of the dominant People's Democratic Party (PDP) in the State.

Agbebaku who emerged through consensus as the speaker promised to promote cordial relationship between the legislators and executive.
Recall People's Democratic Party (PDP) won 15 seats in the rescheduled March 18 House of Assembly election, while the All Progressives Congress (APC) secured 8 seats and Labour Party (LP) got 1 seat, making a total of 24 members.
Speaker Agbebaku asserted at the inaugural session of the Assembly on Friday, 16th June, 2023, assured that his leadership is committed towards fostering unity and championed good governance that will touch every legislative and staff of the assembly and the people of the state.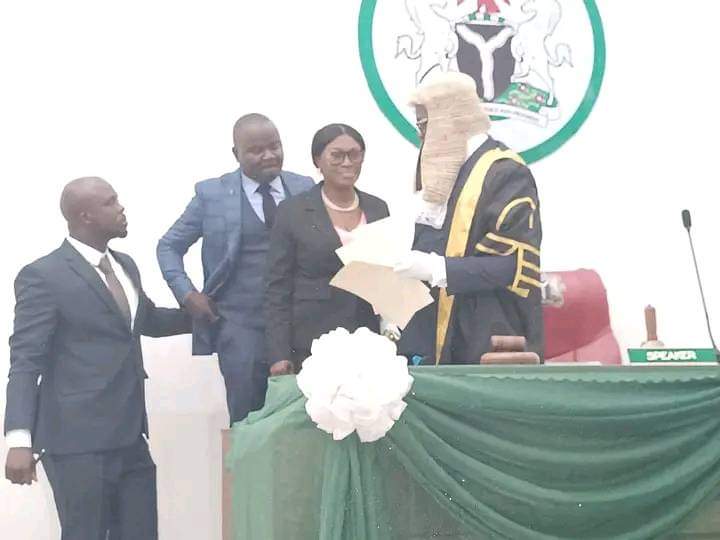 In her acceptance speech, the Deputy Speaker, Marian Edekor, however said that it has become important to recognised the diverse background of the people and form a good environment where the lawmakers can collectively serve the interest of their constituents.
While calling for cordial executive-legislative relationship, Edekor opined: "we will support the government with legislative duties and work to ensuring that all laws passed by this honourable house are for the benefit of the people of the state.
"We will work closely with the executive arm to ensure that the needs and expectations of our constituents are met."