Imansuagbon Felicitates Muslim On Eid Mubarak Celebration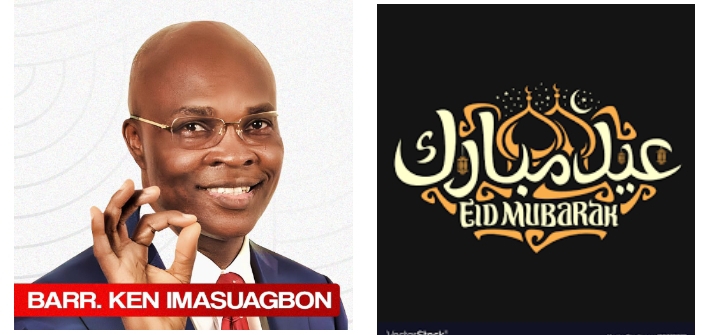 By Simeon OSAJIE
Barrister Kenneth Imansuangbon (aka The Riceman) has sent warm greetings to Muslim faithfuls on the occasion of the EID MUBARAK celebration.
google.com, pub-3120625432113532, DIRECT, f08c47fec0942fa0
The Labour Party(LP) chieftain and Edo 2024 governorship hopeful said that the Muslim faithfuls, and indeed the generality of Nigerians, should reflect on the virtues of peaceful coexistence as they celebrate the epoch festivities.

According to him, "I congratulate our Muslim brothers and, indeed the generality of Nigerians, on this epoch occasion of celebration. My advice is that beyond the act of enjoying the festivities accruing from the period, we should reflect on the need to always live in peace with our neighbours.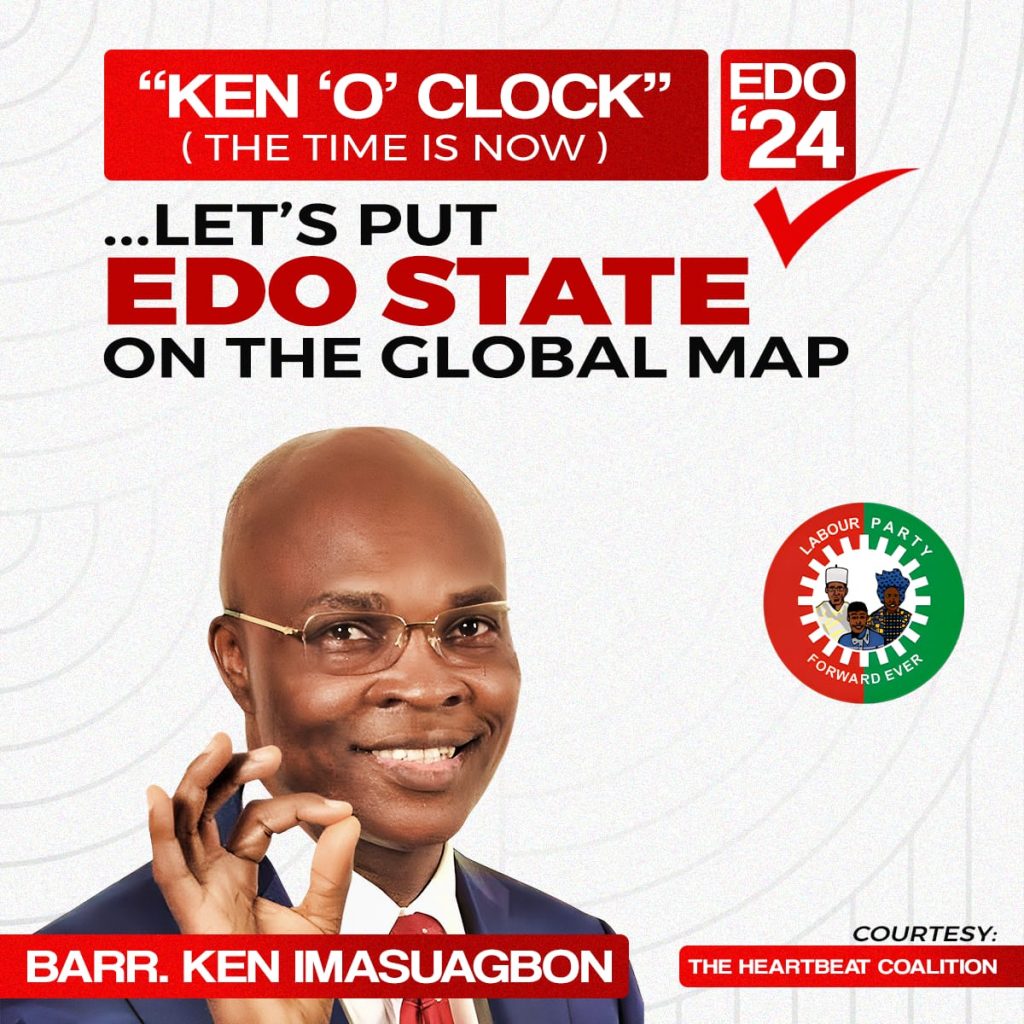 "At this period in time the world hunger for peace. In Nigeria, where we have just gone through the process of the most contested election of our nascent democracy we need peace more than ever to heal whatever is the grievances of many on the fallout of the democratic process.
"This peace will go a very long way in helping to water the tree of progress and development that will take us to the Promised Land, the land of plenty.
"As we dine in celebration we should put Nigeria in prayers that whatever is the desire of the majority should be made manifest in due course."