8 Passengers Lost Their Lives While 11 In Critical Condition In Lagos – Benin Auto Crash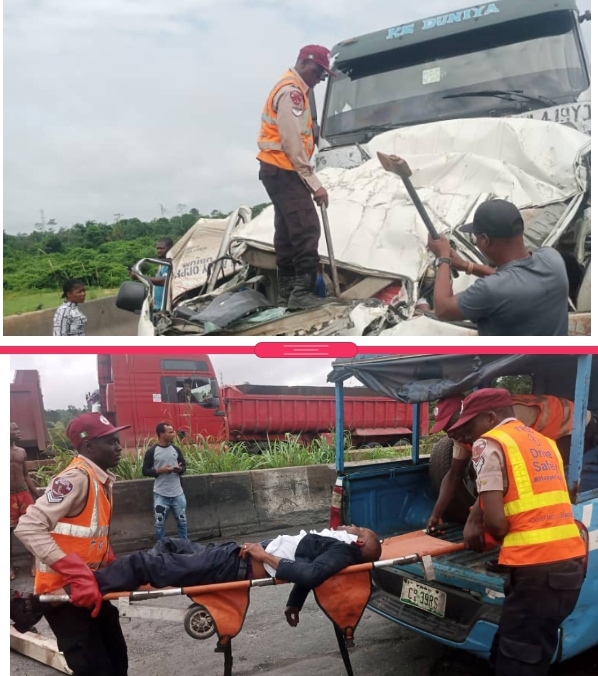 By Simeon OSAJIE
Eight out of the 18 passengers today, Thursday 29, in Benin City, Edo State capital lost their lives as 18 seater bus conveying them coming from Lagos, heading towards Benin was involved in an accident.
google.com, pub-3120625432113532, DIRECT, f08c47fec0942fa0
The accident was said to have happened at the Ovia Bridge in Ovia North-East Local Government Area of Edo State.

In a video making the rounds on social media, the lifeless bodies of the passengers were seeing lying on the major road including that of a little baby.
In the video, sympathizers were seeing with axe tiering the bus with the aim of bringing other trapped bodies out of the bus.
Some Road Safety officers were also on ground with the aim of assisting of bringing out the trapped bodies.