Shaibu Inaugurates 11 Man LOC, As Edo Set To Hosts CAF Women's Champions League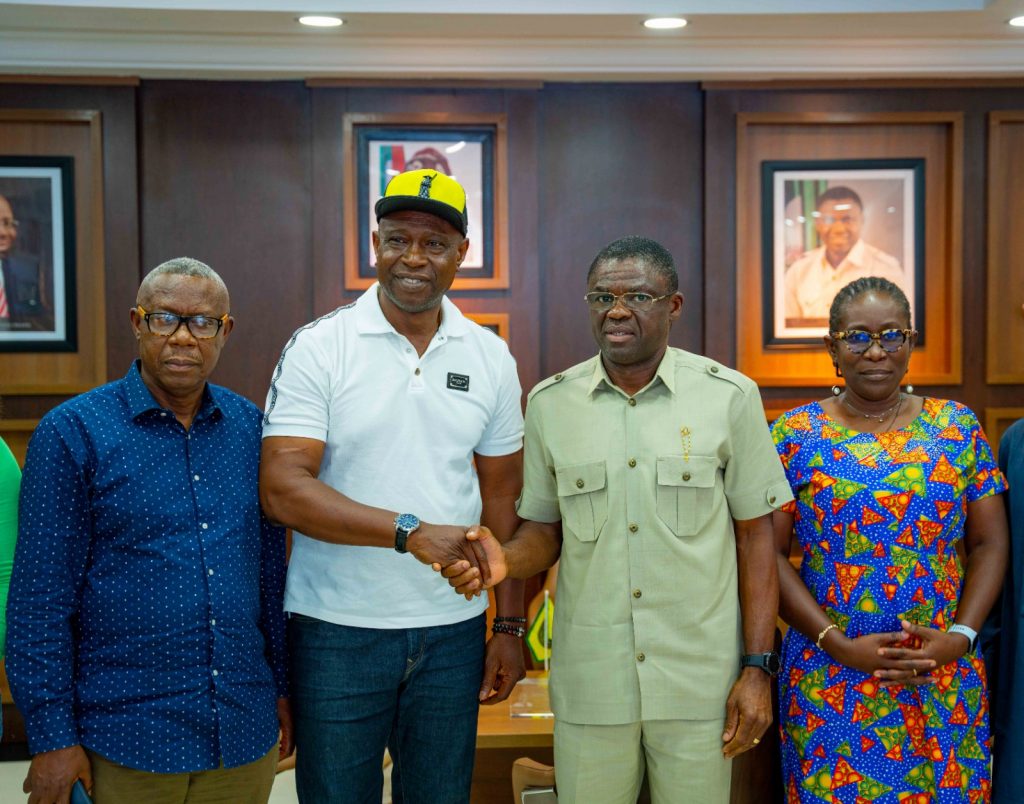 By Simeon OSAJIE
The Deputy Governor of Edo State, Comrade Philip Shaibu has inaugurated 11 Man Local Organising Committee (LOC) for women football tournament as Edo State set to host Women's Championships League tagged "WAFU B 2023" in Benin City, Edo State capital.
google.com, pub-3120625432113532, DIRECT, f08c47fec0942fa0
While inaugurating the committee, Comrade Shaibu charged the members to hit the ground running and make the tournament a memorable one.
He said the Edo State Government is set to host and come out with the best of its kind in the West African sub-region.
The inauguration took place at the office of the Deputy Governor, Government House, Benin City while the NFF officials joined through virtual from Abuja.
The committee is headed by Chairman, Edo State Sports Commission, Alhaji Yusuf Ali and Babagana Kelli as Vice chairman.
Other members are Mrs. Sabina Chikere, Margaret Icheen, Hajia Amina Daura, Aisha Falode, Ruth David, Dr. Emmanuel Igbinosa, Mr. Victor Edopkayi, Tony Owen while Mrs. Modupe Shabi serves as Secretary.
Seven countries in the West African sub region are taking part in the two-week tournament. These are: Nigeria, Ghana, Togo, Burkina Faso, Benin Republic, Niger Republic and Cote d'Ivoire. It runs from August 18 to September 2, 2023.
Responding on behalf of the committee, Ali said: "as host state, we are leaders in Nigerian women football, we shall not disappoint Edo people and indeed Nigeria. We shall come out with the best tournament in the history of CAF".