CULT: Martins Okoukoni Condemns Killing In Auchi

By Simeon OSAJIE
A frontline gubernatorial aspirant in the forthcoming Edo 2024 governorship election, Dr. Martins Azekhumen Okoukoni has condemned the recent cult killing in Edo State institutions especially the accidence that happen in Auchi, the administrative headquarters of Etsako West local government area of the state that resulted to loss of lives.
google.com, pub-3120625432113532, DIRECT, f08c47fec0942fa0
Dr. Okoukoni made this assertion in a press statement personally issued and signed by him and made available to newsmen.
Recall that recently, there was an alleged violence clash between cult groups name Black Axe and Supreme Vikings confraternities leading to the killing of not fewer than four persons.
He advises the youths to shun cultism as it destroys the future of individuals and group.
According to Dr. Martins Okoukoni, "Cultism does not give you a noble life but diminishes the potentials of your future.
"To parents, I urge you to please guide your children while growing up. You invested much in their education so as to become responsible in the society, but they end up by choosing the road to destruction.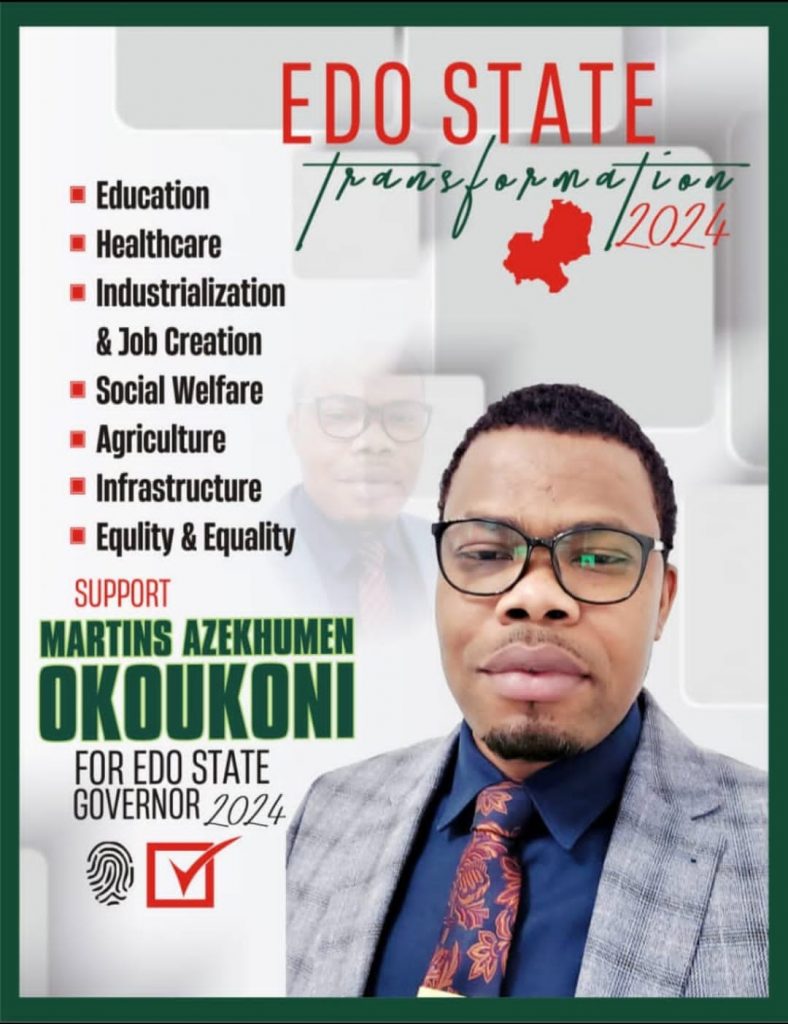 "But also, to Edo State governor, Mr. Godwin Obaseki, he should wake up to his responsibility by protecting the lives and properties of Edo people. This is an oath he sworn as the number citizen of Edo State. Edo people need a conducive atmosphere to raise their children to become responsible in the society.
"Such incident that happen in Auchi, demonstrates clearly that Edo State government is not doing enough in terms of security. This is why we as people must clamour and support people with mandate for a change, so that we can effectively make human friendly policies that will benefit all.
"I pledges to tackle security situation in Edo State if given the opportunity to serve as number one citizen of the State after the 2024 governorship election because Edo youth need conducive environment to learn and become useful to themselves," he promised.