Massive Vessel With Stolen Crude Intercepted In Delta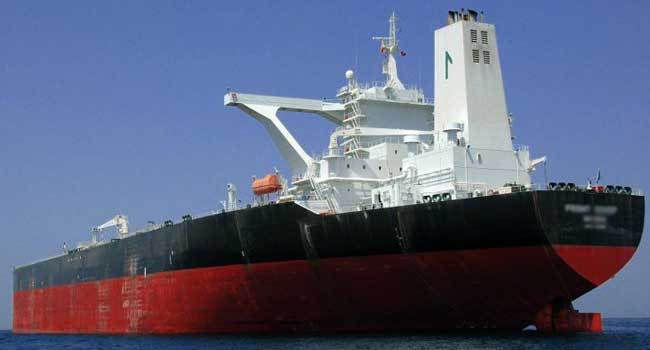 A security outfit contracted by the Nigerian National Petroleum Company (NNPC) Limited, Tantita Security Services Nigeria Limited has intercepted another massive vessel carrying barrels of stolen crude oil in the Escravos area of Delta State.
google.com, pub-3120625432113532, DIRECT, f08c47fec0942fa0
The effort was said to have been in collaboration with security operatives.

The vessel, allegedly owned by a Nigerian registered company, was heading to Cameroon with the cargo onboard when it was apprehended at an offshore location with the captain and crew members onboard.
According to the Executive Director of Operations and Technical at Tantita Security, Captain Warred Enisuoh and the Commander of the Joint Task Force, Operation Delta Safe, Rear Admiral Olusegun Ferreira, the oil cargo was illegally sourced from a well-jacket offshore in Ondo State with no valid documentation at the time of the arrest.
They said the vessel had been operated in stealth mode in the last 12 years.
The discovery was the latest in the series of disturbing findings by former militant leader Government Ekpemepulo aka Tompolo's firm.