Okoukoni Care Foundation For Launch, Set To Disburse WAEC/NECO Enrolment Fees To Beneficiaries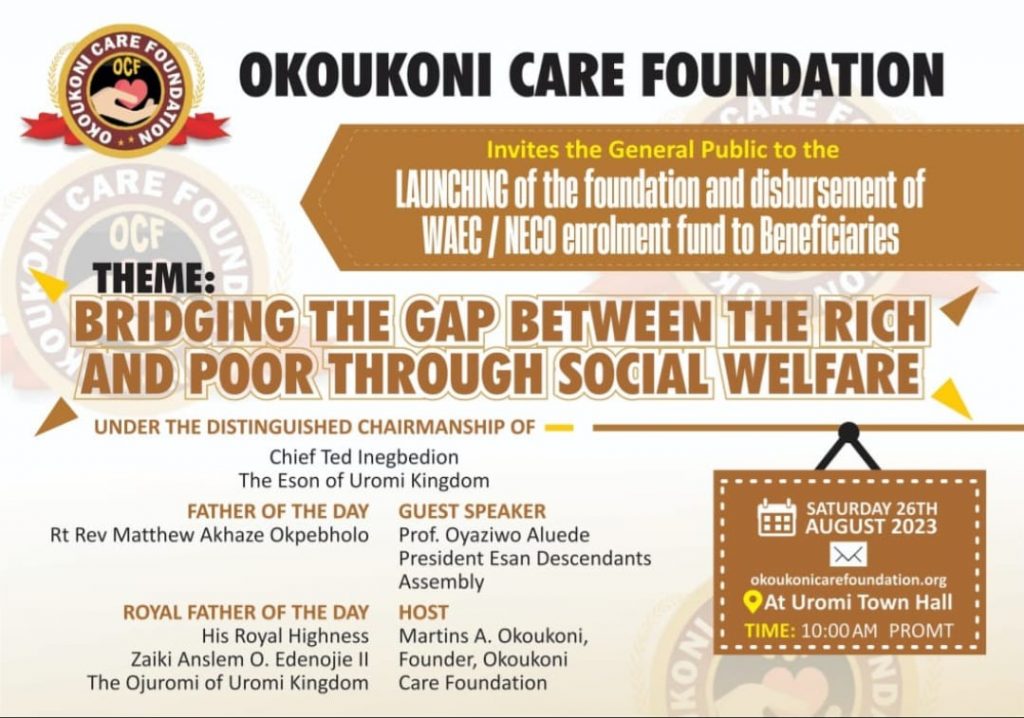 By Simeon OSAJIE
All is set for the official launching of the much awaiting Okoukoni Care Foundation, courtesy of a frontline gubernatorial aspirant in the forthcoming 2024 Edo State governorship election, Mr. Martins Okoukoni.
google.com, pub-3120625432113532, DIRECT, f08c47fec0942fa0
According to the founder, Dr. Martins Okoukoni, "For over 6 years, Okoukoni Care Foundation have supported Edo State students for WAEC/NECO enrolment, free cash for startup businesses for the unemployed, and support community development.

"The occasion will features the disbursement of West Africa Examination Council (WAEC) and National Examination Council (NECO) enrolment fees to secondary school students in Edo State.
"In this year free WAEC/NECO enrolment fee, the beneficiaries are draw across the three senatorial district of Edo State. We have online form enrolment that students can submit and referrals as well. The screening process took place at Eror Primary School Uromi, where all the candidates were present. The students undertook both verbal and writing tests which was headed by Dr. Francis Ilenloa Igberaese and the Chief Organiser, Hon. Kelvin Idogei."
The event theme: "Bridging The Gap Between The Rich And The Poor Though Social Welfare" is slated for Saturday 26th August, 2023 at the Uromi Town Hall, the administrative headquarters of Esan North-East Local Government Area of Edo State under the distinguished chairmanship of Chief Ted Inegbedion, the Eson of Uromi Kingdom.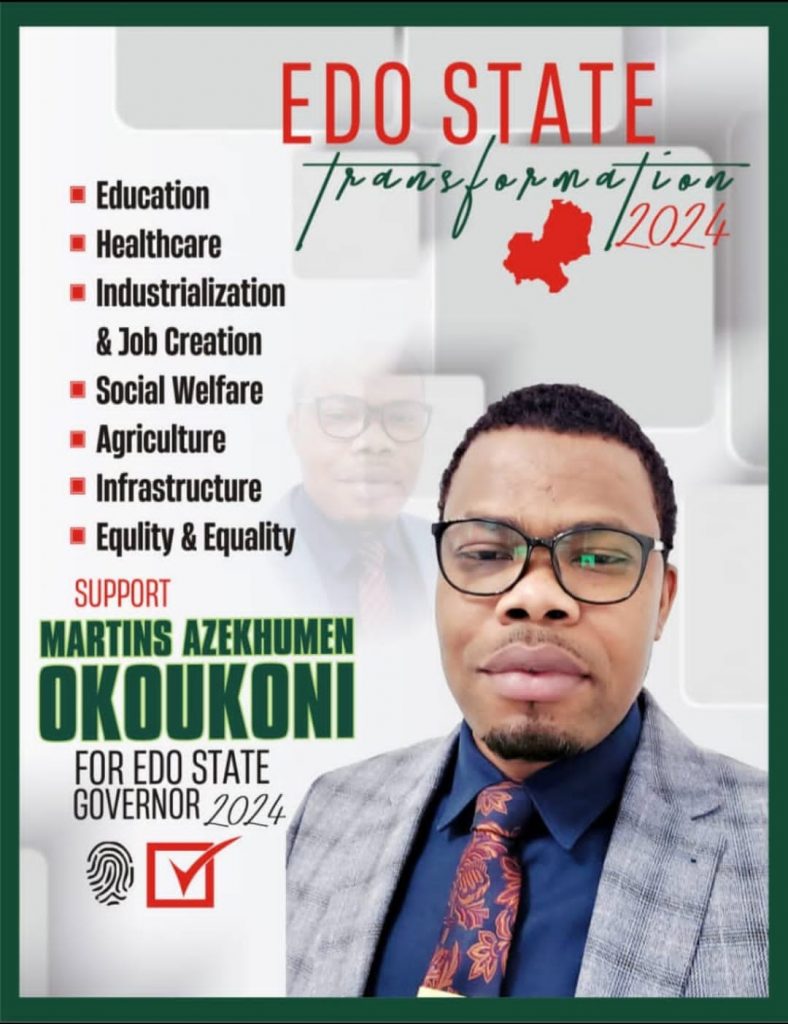 According to the founder who is also the host Martins Okoukoni, the Father of the day is Rev. Matthew Akhaze Okpebholo, Guest Speaker is Prof. Oyazewo Aluede, President Esan Descendants Assembly while the Royal Father of the Day is His Royal Highness, Zaiki Anselm Edenohie II, the Ojuromi of Uromi Kingdom.

The philanthropist, Martins Okoukoni encourage other well-meaning Edo people to do their best in joining forces to supporting education of our Edo children noting that everyone can individually change the situation of Edo State.
"Government has to be involved. This is why we as people must clamour and support people with mandate for a change, so that we can effectively make human friendly policies that will benefit all," he said.