Edo 2024: Okoukoni Meet With Idahosa, NNPP Presidential Running Mate Over His Gov'ship Ambition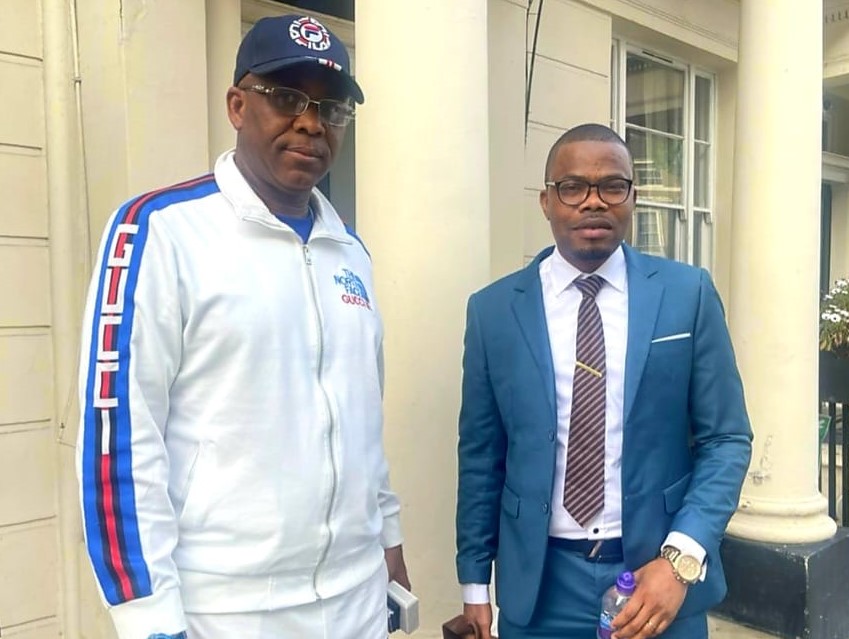 By Simeon OSAJIE
Ahead of the forthcoming Edo 2024 election, a frontline gubernatorial aspirant in the state, Mr. Martins Azekhumen Okoukoni has embarked on consultation with leaders of different political party in the state.
google.com, pub-3120625432113532, DIRECT, f08c47fec0942fa0
Mr. Okoukoni who is desirous to succeed Mr. Godwin Obaseki as the next governor of Edo State come 2024 had a meeting with Vice Presidential candidate of the New Nigeria Peoples Party (NNPP) Bishop Isaac Idahosa in United Kingdom.
Speaking at the meeting, Mr. Martins Okoukoni listed the areas he wish to tackle if he eventually emerged as the governor of Edo State which included youths investment in politics and policy making, promoting social welfare, process of bridging the gap between the rich and poor, and general support for his 2024 governorship election.
According to Okoukoni, "my government shall include leadership by example: a transformational style of leadership that ensure working together in peace and unity with political party leaderships, stakeholders – good people of Edo State. A New Edo State where everyone matters, 2024 shall be a government from the people and for the people.
"Transform Edo State from consumption State to production and exportation of goods and services through government initiative that prioritise a practical exploration of the people's abilities, empowering people based on their interests, talents, hobbies, natural resources, products, businesses, research, industries and vocation for the purpose of creating more employment and improving internal generation of revenue which are channeled into the improvement of infrastructures.
"Focus on institutional reforms and policies that discourage and reduced human exposure to corrupt practices – 'to err is human' Therefore to ensure rule of law, social values, equality and equity. Our vision goes across a reform that practically minimise and discourage people access to any forms of corrupt engagement."
Responding, Bishop Isaac Idahosa applauded the bold step taken by Mr. Martins Okoukoni to contest for the seat of governor of Edo State.
"I'm so happy to collaborate with aspirants with vision for Edo State. I loved your plans for Edo people, and I urged you to go ahead with your campaign. I will advised to engage in issue based campaign, because Edo State and Nigeria at large must move forward," he said.