Edo LG Election:  We Are  Set To Hit Ground Running – Aziegbemi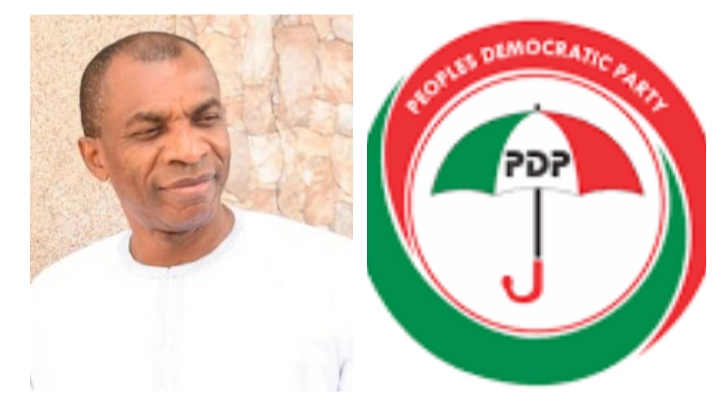 By Simeon OSAJIE
Ahead of the forthcoming Local Government Council Election slated for 2nd September, 2023, the Edo State chapter of the People's Democratic Party (PDP) has said that its state wide campaign will commence in the next couple of days.
google.com, pub-3120625432113532, DIRECT, f08c47fec0942fa0
This was revealed by the state chairman of the party, Dr. Tony Aziegbemi in a press statement he personally issued and signed and made available to newsmen.
According Dr. Aziegbemi, "plans have been concluded to embark on a campaign tour of the 192 Wards and 4,519 Polling Units in Edo State for the upcoming local government elections.
"We are starting from Akoko Edo local government on the 3rd of August, 2023. All the necessary arrangements have been concluded.
"It is in this light that we enjoin members and indeed Edolites to see through the blatant falsehood and character assassination that is characteristic of all those that do not wish the PDP well. I assure them of total failure."
Going further, Aziegbemi, "they have continued to deploy underhand tactics and sleight of hand in service of parochial and selfish interests, they are hell bent on dragging the party on a path of perdition. From their action, it is clear that they have long exited the party in spirit and in deed.
"They are the ones that went to court to delegitimize the candidacy of members of the People's Democratic Party (PDP) in the forthcoming Local Government Council elections. As the case is already in court, we won't speak to the merits or demerits of their case.
"We want to assure our candidates, teeming supporters and the good people of Edo State that preparations for a successful council election is in top gear.
"Only PDP can deliver real change in Edo State. We have a clear plan to turn our economy around and give all our people the best chance of success. It is a plan to create more jobs, give more hope to young people and to give families across the 18 local government areas more financial security and peace of mind.
"We must restate that His Excellency, Governor Godwin Obaseki and PDP are desirous of a state that is prosperous, peaceful, united, secure and healthy. A partnership built on cooperation and collaboration."