BREAKING: End Sit-At-Home In Southeast – Nnamdi Kanu Orders Simon Ekpa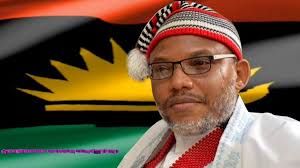 By EDITOR
Nnamdi Kanu, leader of the Indigenous People of Biafra, (IPOB), has directed Simon Ekpa, Finland-based Biafra agitator, to end all sit-at-home in the Southeast.
google.com, pub-3120625432113532, DIRECT, f08c47fec0942fa0
Kanu also directed Ekpa to stop antagonizing governors of the southeast or politicians from the region.

He warned that anyone enforcing sit-at-home in the southeast is not his disciple and should be made to face the wrath of the law.
He issued the directive in a message to Ekpa, which was made public on Friday by his Special Counsel, Aloy Ejimakor.
Addressing journalists in Enugu, Ejimakor quoted Kanu as saying: "Simon, this is a direct order from me. I hereby instruct you to desist from calling for any sit-at-home henceforth. Equally, refrain from antagonising governors or persons in political positions because you are not in a position to know what they are doing on my behalf.
"I am ordering you to make a public announcement to the effect that you are in receipt of a direct order from me to cancel any pending sit-at-home in place at the moment.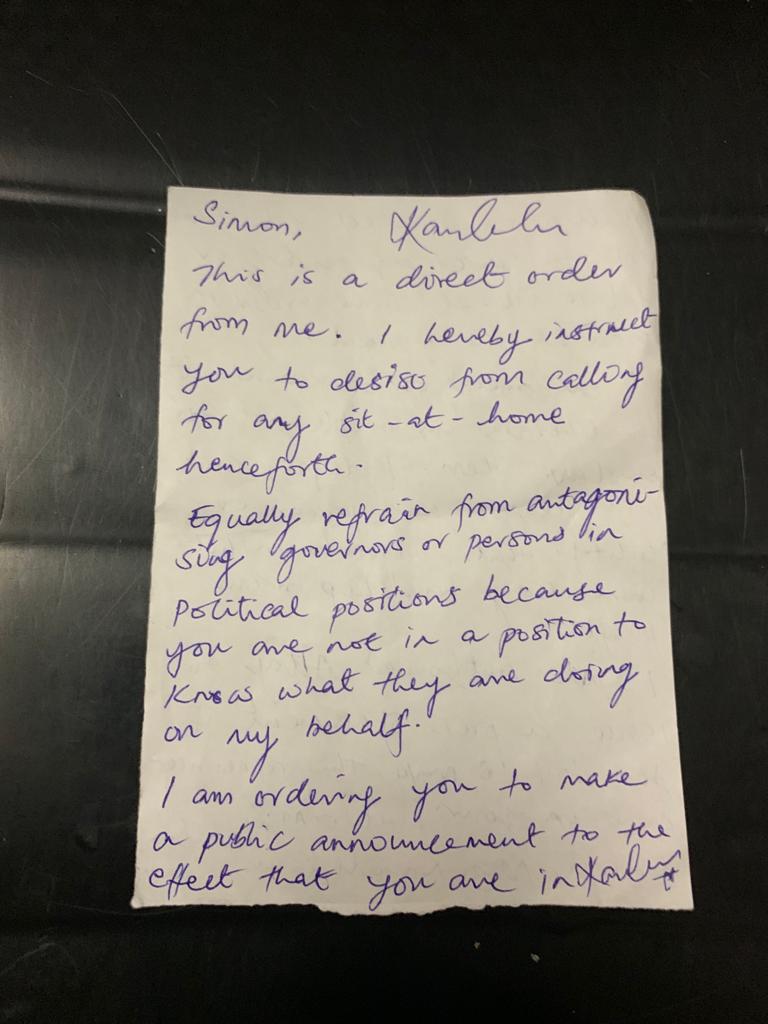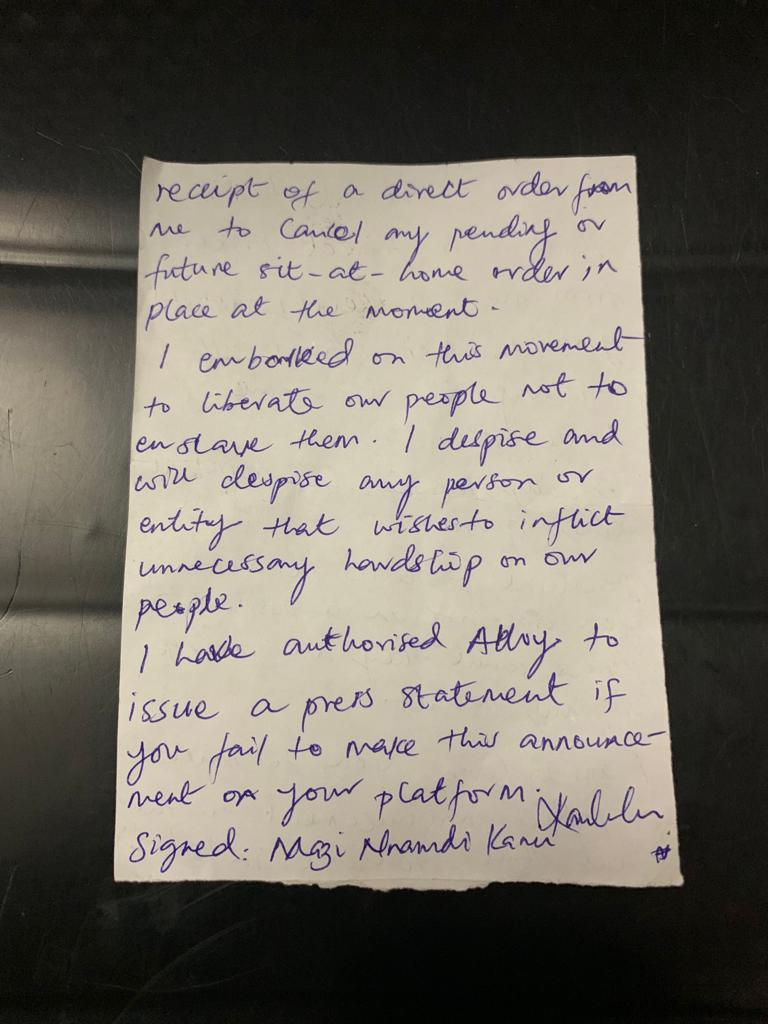 "I embarked on this movement to liberate our people, not to enslave them. I despise and will despise any person or entity that wishes to inflict unnecessary hardship on our people. I have authorised Aloy to issue a press statement if you fail to make this announcement on your platform.
"Anybody still engaging in sit-at-home is not my disciple. Haters of Biafra and mindless murderers in uniform are hiding under the cover of combating enforcers of Sit-at-Home to unleash mayhem against the same people we swore to defend.
"I have sent countless messages to those purportedly enforcing sit-at-home that they are not doing so in my name. I am not begging anybody to release me, just that Nigeria should have the decency to obey their own laws."