Media, CSOs Will Participates In EDPPA Board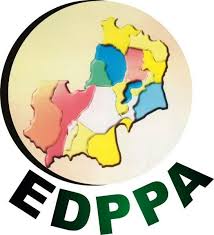 Edo State Public Procurement Agency (EDPPA) has promised that henceforth the Media and Civil Society Organizations (CSOs) will be represented on the board under the revised EDPPA law 2020.
google.com, pub-3120625432113532, DIRECT, f08c47fec0942fa0
This was revealed during the sensitization training for Media and Civil Society Organizations (CSOs) recently in Benin City.
The one-day sensitization session which took place at Randekhi Royal Hotel, GRA. Benin City, Edo State was
supported by the Rule of Law & Accountability (ROLAC) project which is funded by the European Union and implemented by the British Council. 
Participants mostly from print and electronic media and CSOs were enlightened on the provisions of the revised PPA Law.
In an welcoming address EDPPA Executive Director, Henry Idogun said that prior to the meeting with media practitioners and CSO, his agency had already sensitized other relevant ministries, departments and agencies of the Edo State government.
"We've taken into account lapses that were found in the old law passed in 2012 and the Edo State government assented to the new one in 2020. Most CSOs and media have been used to citing the old law in matters of procurement in Edo State and this has often brought about unnecessary misunderstanding in the application of the EDPPA law," he opined.
President of the Conference of Non-governmental Organizations in Edo state (CONGOs), Abiola Daisy said, "getting media and CSOs to be part of the procurement process is a welcome idea.
"Media CSOs have not been part of the process because of gaps in the processes of governance,"
To participate in the procurement process, CSOs were to prove that they work in a thematic area related to corruption and public accountability, to be registered with the corporate affairs commission, present a tax clearance/exemption certificate and swear to an affidavit.
The old procurement law makes provision for 10 CSOs and members of the Media. At present, there are only four CSOs recognized by the EDPPA.
Representatives of CSO complain that it is difficult to meet conditions as required by the EDPPA for CSOs participation.
ANEEJ Accountant, Adeleye Uthman, said that the federal inland revenue service no longer gives NGOs exemption. certificate.
"What they give is a Tax Clearance Certificate. So even if an NGO or CSO has not even received millions of naira, but has spent out of pocket to fund projects and can provide a document to that effect, that NGO or CSO can file with that statement of account and on that basis can be issued a tax clearance certificate," he opined.