OLAJIDE SOWORE DEATH: We Are On Top Of The Situation, Police PRO Assures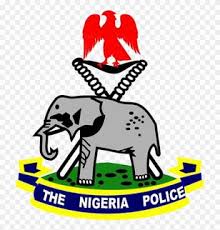 …He was not with the bus, he ran into them
google.com, pub-3120625432113532, DIRECT, f08c47fec0942fa0
By Simeon OSAJIE
The Edo State Police Command, have asked the general public to remain calm, as the Command is on top of the situation over the killing of Olajide Sowore, younger brother of the publisher of SaharaReporter, Omoyele Sowore.
While speaking to newsmen on Sunday, 5th September, 2021, the Police Public Relations Officer of Edo State Command, SP Kontongs said, "Bush combing has started and the Police are on top of the situation. The commissioner of Police has directed the Divisional Police Officer in Okada to swing into action"
According to the Police PRO, "the Vigilantes, the Police team from the State Headquarters with the Okada Division are all involved in the combing of the area.
"What actually happened was that, the bus involved got spoilt around 2.00am and the passengers decided to find a place to sleep. So, early in the morning, they came out to carry their load from the bus, but unknowgly to them, the kidnappers has laid an ambush and started shooting on sighting them. Some of them started running and in the process about five of them were kidnapped.
"Sowore brother. Olajide Sowore was not in the bus, he ran into them. "He was coming from Okada when they tried to stop him and he refused to stop, so they started shooting at him in the process one of them got at him."
SP Kontongs said, "the kidnappers has not open contact, though they don't know whether they have contacted the kidnapped families."