PUWOV Apprehends Personnel Over Extortion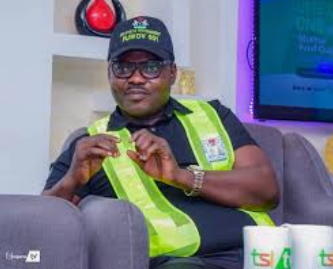 …Urges Residents to Help Flush Out Corrupt Officials
google.com, pub-3120625432113532, DIRECT, f08c47fec0942fa0
By Simeon OSAJIE
Edo State Public Works Volunteers (PUWOV) has apprehended one Fidelis Ugbenna, an officer of the scheme for allegedly extorting money from a motorist.
The State Coordinator, PUWOV, Mukhtar Yusuf-Osagie, disclosed this to journalists in Benin City.
He said the personnel has been handed over to the police for further investigation and prosecution.
Reassuring the scheme's commitment to curb criminality and ensure peace and orderliness, in partnership with other security agencies in the State, Yusuf-Osagie appeal to residents in Edo to help maintain discipline by way of reporting any PUWOV officer find extorting money from individual or a motorist.
According to him, "The Edo PUWOV has apprehended one Mr. Fidelis Ugbenna, a PUWOV officer, who connived with a dismissed PUWOV otficer (Emmanuel Oviawe) to extort a private motorist at NEPA junction on Akpakpava axis of Ring Road in Benin City."
He said the corrupt PUWOV officer was apprehended while extorting the sum of N10, 000 from Mr. Chibuzor Nenchi, a road user on the Ring Road axis, adding, "the PUWOV officer, Ugbenna Fidelis has been taken to Oba Market Police Division for further investigation and prosecution. Also, an immediate dismissal awaits him after prosecution if found capable."
The PUWOV coordinator further stated: "We are reassuring members of the public that the scheme will not relent in upholding its mandate on discipline as such all bad eggs will be flushed out from the scheme.
"We want to charge members of the public to always use the PUWOV complaints lines on 09150322999 and 08132030846 to report any PUWOV official culpable of the illegal act of extortion.
"Also, members of the public should be observant and mindful of some miscreant on black outfits posing as PUWOV taskforce to extort money from innocent citizens; members of the public should report anyone involved in such illegality," Yusuf-Osagie added.