Benin Monarch Concludes Anniversary With Thanksgiving To God, Ancestors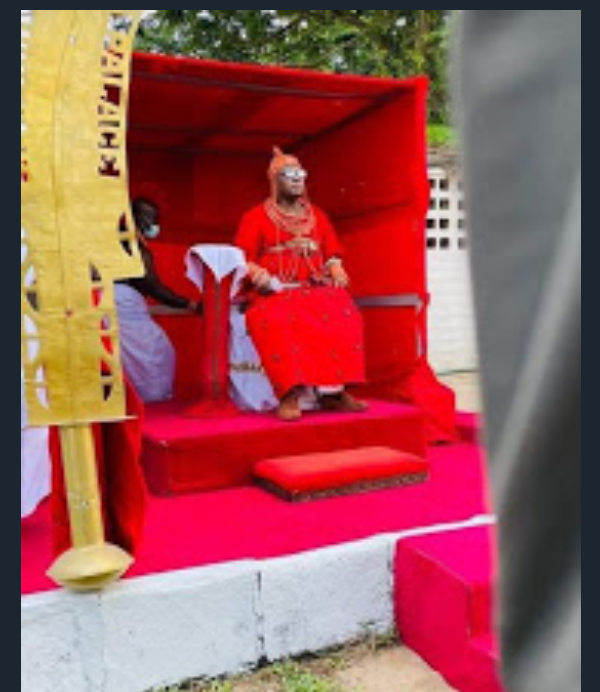 By Simeon OSAJIE
google.com, pub-3120625432113532, DIRECT, f08c47fec0942fa0
The Benin monarch, His Royal Majesty Omo N'Oba N'Edo, Uku Akpolokpolor, Oba Ewuare II has concluded this year Coronation Anniversary Rites with thanksgiving to Almighty God and ancestors at the Benin foremost church, Holly Aruosa cathedral, Benin City, Edo State.
Oba Ewuare carried out the indoors spiritual rites, despite the earlier postponement of the general activities associated with the annual event in honour of the demised billionaire philanthropist, Captain Hosa Okunbo.
In a brief sermon, the senior priest of Benin National church of God, Ohen-Osa Igbinoghoduwa Edebiri enjoined worshipers to imbibe the virtue of contentment.
Ohen-Osa Edebiri explained that being contented with once possessions would prevent one from falling into temptation, maintaining that contentment is a rare virtues that attracts earthly and heavenly blessings from Almighty God.
While attributing some of the social crimes in society to deviation from family values, the cleric charged worshipers to be contented and thank God for what they have.
Prayers were intensified for the kingdom, state and country at large
Royal family members, top palace chiefs and functionaries, district heads, including market women and well-wishers were in attendance.