NUJ ELECTION: Alenkhe Picks Nomination Form Amidst Jubilation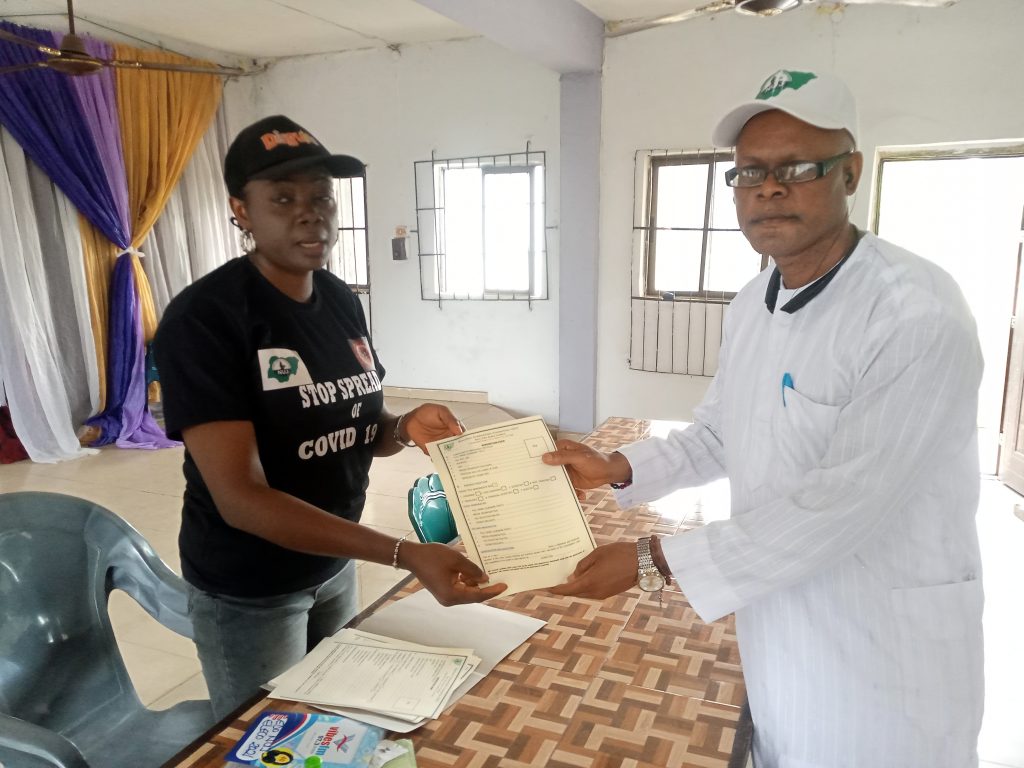 …As Egbon, Solomon call for peaceful, free, fair and credible election
By Our REPORTER
google.com, pub-3120625432113532, DIRECT, f08c47fec0942fa0
Crime Reporter with Edo Broadcasting Service (EBS) and immediate past chairman of Edo Red Cross Society, Comrade Festus Alenkhe has collected his nomination form for the chairmanship position in the forthcoming election of the Nigeria Union Journalists, Edo State Council.
Also with him to pick their nomination forms are Comrade Andy Egbon of The Nigerian Observer Chapel, NUJ who is contesting for the position of State Secretary and Comrade Solomon Obozunya of the Federal Radio Corporation of Nigeria (Bronze FM) Chapel, NUJ.
Addressing Comrade Festus Alenkhe and his supporters, chairman of Edo NUJ Election 2021 Credential Committee, Mrs. Peace Ifidon advised the team not to abuse the guideline for campaign.
According to her, "I am using this medium to address your team and others interested parties to note that campaigns ban has not been lifted and campaign has not started.
"Until you are clear to contest for the forthcoming NUJ Election, you have no moral justification to embark on campaign. Hold your breath until campaign ban is lifted," she advised.
In his response, Comrade Alenkhe called for a peaceful, transparent and credible election during the exercise.
He made this call at the premises of the Nigeria Union of Journalists shortly after collecting his form with his team.
Comrade Festus Alenkhe who is from Edo Broacasting Service Chapel and the producer of Crime Watch, aka 'How do you feel now' said the collection of form has again proven to the entire Journalists in the Edo State that he was serious in contesting for the chairmanship of the union.
"It shows my commitment, it shows I'm now fully ready for the election", he opined.
On his part, Comrade Andy Egbon of The Nigerian Observer who is contesting for the position of State Secretary called on the Election Credentials Committee to be transparent in conducting the election.
"We are hoping for free and credible election. The Committee should prove to the whole world that they are ready and willing to conduct the Edo NUJ Election without any contradiction".
Also speaking in the same vein is Comrade Solomon Obozunya who called on the Edo NUJ 2021 Election Committee to put their names in the NUJ Guinness Book of Records.