Case Against Chief Dan Orbih, 11 Others Adjourns To 8th Dec. For Continuation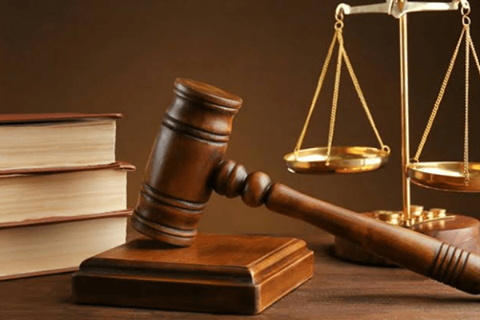 …As Court threatens Philomena Odiase Esq. with Bench Warrant
By Our REPORTER
google.com, pub-3120625432113532, DIRECT, f08c47fec0942fa0
One of the lead claimant counsels in suit involving PDP's Chief Idehen Ekundaye and 2 Others on an alleged restraining order issued by High Court 8 of the Edo State High Court of Justice against Chief Dan Osi Orbih and II Others from attending the National Convention of the Peoples Democratic Party, (PDP), Prof. Ohioma Odion has appeared in court.
The9jaTREND had earlier reported that the presiding judge, Justice Joy Okeaya-Inneh denied granting the said Exparte Motion against the Defendants.
Claimant Counsel, Prof. Odion told the court that another case involving the same party on the same day in the same court which was also denied was construed for the other case.
Prof. Odion said the other case involved PDP lawmakers who were now special advisers but were yet to resign their legislative duties.
Also speaking, defense counsel Barr. Anderson Asemota said the truth was yet to be revealed as only one of the two summoned counsels appeared in court.
The court ruled that the other counsel, Philomena Odiase Esq. should appear before it on the next adjourned date to show the court where they got the order they published as it was not issued by the court or risk a bench warrant.
The case was thereafter adjourned to the 8th of December, 2021 for continuation.