We Have Hardworking Youths In Owan West, Says Imuekhuede Ohimai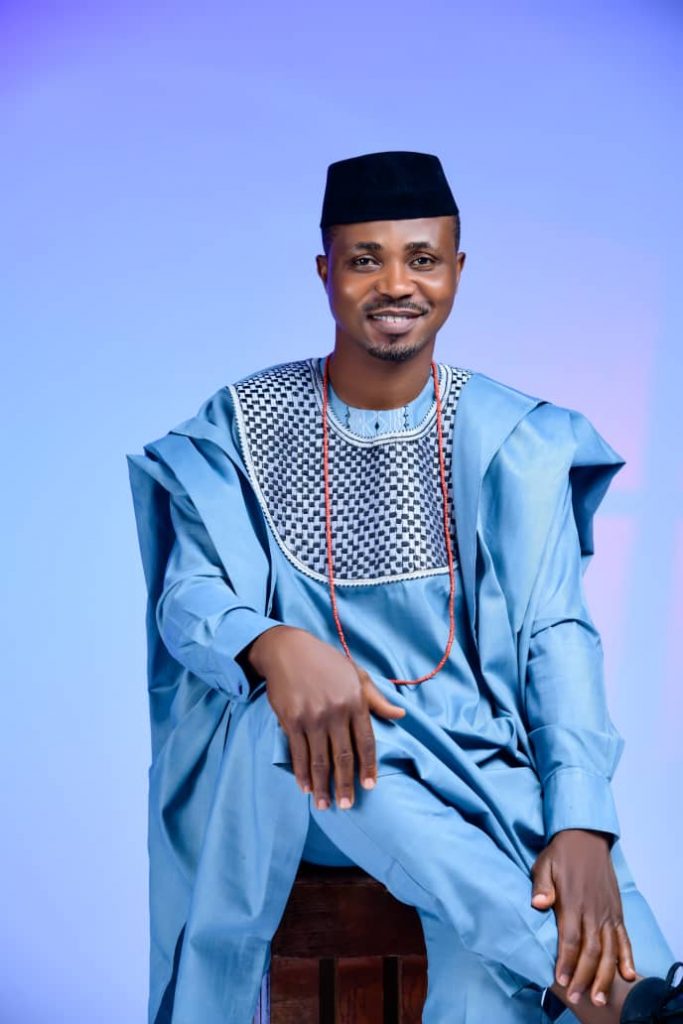 By Our REPORTER
An entrepreneur, philanthropist cum politician of no means repute, Mr. Stephen Imuekhuede Osagie Ohimai is a well known individual from Owan West Local Government Area of Edo State. In this interview with The9JaTREND, he explained to our Publisher, Deacon Simeon Osajie on how he is making efforts to ensure that the youths are empowered and become self dependent and have a say in the running of the Nigeria, Edo State and local government areas. Excerpt:
google.com, pub-3120625432113532, DIRECT, f08c47fec0942fa0
Classification as a politician or entrepreneur?
I wont go by that because we are all philanthropist in one way or the other, but l prefer to be an entrepreneur. The entrepreneur try to make people, build people and ensure things are working well with them.
When we divert to politics, there is a way it plays out, though not a regular life style but there is law that is strictly adhere to that must be followed. However, it is so sad that presently in the Constitution of the Edo State House of Assembly, there is no Owan West representative and you notice that this is causing alot of diminishing returns in the entire Owan West. In view of this development, things are not going the way it ought be.
Take for instance the deplorable roads conditions in Owan West, but if there was an Owan West representative at the state house of assembly, such legislator would have pushed in to let the government know about the sufferings of the Own West people. l believe if we put things right such lapses will not happen again.
How do you intend to empower the youths in your LGA?
Thank God for live; we have been able to do it here in Benin City and other local government across the state. Going by the first Administration of Governor Godwin Obaseki, as the chairman of GSM Village in Benin City, I suggested to the governor of the need to train the youths on the repairs of Mobile phones and other communication gadgets that will make them self dependent.
In view of this development, we collaborated with Slot who helped out in that direction and by the grace of God the youths that received the training are doing well. So, with that same strength, we will do more in Owan West and it may interest you to note that the youth in the local government area are very creative, industrious and above all educated. With all these, it will not be difficult to bring them on the stream, and with little push, they are good to go.
Are you saying that in this present administration, there is no representative of Owan West at the State House of Assembly?
Yes of course. So sad that we dont have a member representing Owan West at the Edo State legislative chamber and this has really affected the people negatively. Take for example, the only access road to Owan West local government area is in a very deplorable situation. Since we have no member in the House to approach or complain to the governor. the road will remain in that situation until God touches the heart of the governor to find a lasting solution to the road. I have the belief that if things are put in proper shape in the forthcoming election, things like this will not occur again.
What is your,take on the agitation for youths to take up responsibility position politically?
Going by the history of our country Nigeria, those in position now, were all empowered at a very young age, there were that strong strength in them and idea and you could see their productivity. It is not a bad idea as we all know that the youths are the hub of any country. and therefore both state and local governments, they are capable of holding any political position, not just only political position but in all spheres of life.
So, we are encouraging every youths in the country especially my Owan West local government to come out, lets fix it right and make Nigeria, Edo State and Owan West great again.
On youths involvement in social vices?
The word is now a global village. and at a snap, you can do so many things in a brick of eye. Imagine a graduate in computer science and there is no company to employ him and he makes research to acquire more knowledge, and opens up his business, and become successful. The next thing you will see is that, people will start calling him names, like Fraudsters, Yahoo Boy, etc. Honestly speaking, l make bold to say that there are hardworking youths in Owan West that are productive and creative in the mist of nothing, and if such youths could create something out from nothing, what would you expect if he is given such power.
Message for the youths?
The message l have for the youths and the good people of Owan West local government area is for us to come together and make Owan West great again. We should always have it at the back of our mind that we are all one and if we agreed to come together, our strength will be great that nobody can break. If one is opportune to be in position today, do not look down on the other person who have not had the same opportunity. So, l encourage every sons and daughters of Owan West both within the country and in the Diaspora to come back home and lets make our dear Owan West great again by contributing to the development and the upliftment of our people.