Show Love, Tolerance To People Of Other Religions – KSJI Admonishes Christians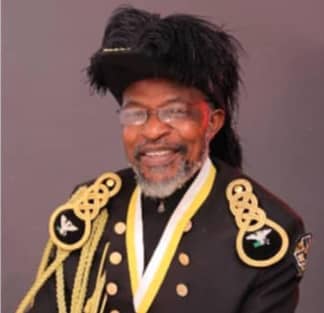 By Simeon OSAJIE
The Supreme Subordinate President, Nigeria (SSPN), Knights of St. John International (KSJI), Prof. Remy Uche has admonished Christians in Nigeria to endure whatever human-made religion based odds or biases currently against them and take the path of example and extend the spirit of real love, happiness and tolerance for one another to the people of other religions or faiths in the country.
google.com, pub-3120625432113532, DIRECT, f08c47fec0942fa0
The Country's President of the Roman Catholic Organisation made the submission in his Christmas and New Year message signed by his Chief of Staff, Sir Abuchi Anueyiagu.
According to Prof. Uche, tolerance among religious faith would create the elusive convivial atmosphere that would encourage and breed peace and tranquillity, as well as eliminate mutual suspicions that tend to create unnecessary conflict among the citizens because of religion differences and intolerance.
Prof. Uche noted that mutual suspicion arising from religion issues, especially intolerance, due to lack of respect, love and happiness among the people of different regions, cultures and ways had been a major factor in the lingering crisis between mainly Christians and Muslims in Nigeria.
He emphasised that the season of Christmas shouldn't be a period for conflicts and religion intolerance but should rather in the spirit of the core values of Christ be used to advance the cause of peace, justice, fairness and return to tranquillity and orderliness.
He encouraged Christians, particularly members of the Order of Knights of St. John International (KSJI) to find time during the season to invite their Muslim fellow citizens to their homes and places of worship to celebrate the Christmas, as a bold step towards closing the yawning gap.
The Supreme Subordinate President, Nigeria (SSPN), condemned the various religion orchestrated violence in many parts of the country and called for seizure of such hostilities which he described as unnecessary things that lead to no development but perfidy.
Calling on the better placed persons in the society to look at the direction of the weak and vulnerable in the society, pointedly narrowing down his call to the haves among the KSJI members, to care for their less fortune fellow knights and ladies, some of whom suddenly found themselves in their current pitiable condition due to being victims of poverty, death of their spouses, being thrown out of jobs and so many other genuine reasons,
However, Prof Uche with the hope that the future would be brighter for the people of God through God's intervention, expressed gratitude to the KSJI members in Nigeria for the overwhelming confidence they gave him to lead the Nigerian Commandery in its post-crisis era.
He emphasised the importance of the maintenance of discipline in the Order, irrespective of status.