2023 ELECTION: Sir Patrick Ahonkhai Giwa Declares Intention To Run For House Of Reps.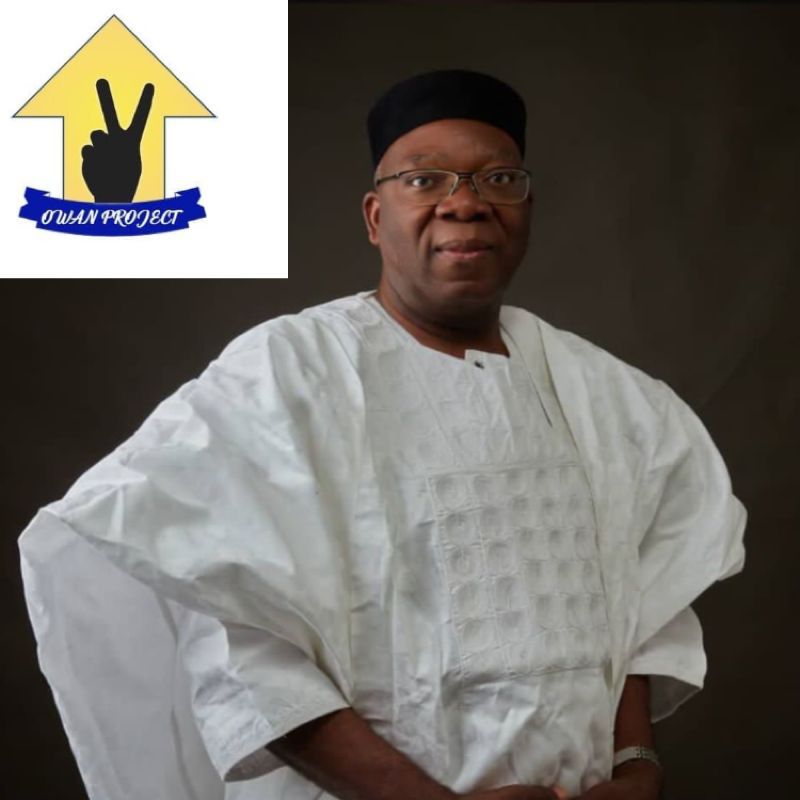 By Simeon OSAJIE
The former Clerk of the House of Representative, Sir Patrick Ahonkhai Giwa has declared his intention to contest for the ticket of the Peoples Democratic Party (PDP) to represent Owan West and East Federal Constituency in the House of Representatives.
google.com, pub-3120625432113532, DIRECT, f08c47fec0942fa0
Sir Patrick Ahonkhai Giwa made his intention known at the party secretariat Sabongidda-Ora and Afuze where he was received by a mammoth crowd.
While speaking to the people, Sir Ahonkhai Giwa said he was privileged as a former Clerk of the House to work closely with key policy makers and that has given him the zeal and vision to come out to represent the people so as to bring about change in the narrative of the people.
He pointed out that with the suffering and bad governance being expirienced by Nigerians, the Peoples Democratic Party (PDP) remains the only political party that can liberate the people from the shackles of suffering and bad governance hence his intention to join in the rescue mission in the journey to the general election come 2023.
The former Clerk of the House added that the movement is for all party members and for the people to form a team that will rescue Nigeria from the untold hardship and underdevelopment being experience by the people.
"My aspiration is people driven and people inspired, l find it difficult to chop because i want the people to chop and fulfilled so that the society will be a better place for us all.
"I have passion for my people , passion for my community ,passion to see that the youths are gainfully employed and passion to see that the community is developed with the necessary social amenities hence my decision to join the rescue team".
Sir Giwa posited that with the collective efforts of the people of Owan West and East, his aspiration will be achieved without hindrance and urged the people to ensure they have their voters card intact and those who have not registered should endevour to do so as that is the only weapon that is at their disposal to elect credible representative come 2023.
He thanked the leaders of the party for their support and acceptance as well as leaders and members from the constituencies and promised to ensure that the people comes first.
In a brief remark, Dr Wilson Imongan a leader of PDP on behalf of the state chairman of the party welcome Sir Patrick Ahonkhai Giwa to PDP, assured him that the party is the only truly democratic party in Nigeria and that the party will afford all aspirant level playing ground and whoever emerge will be fully supported.
Highpoint of the event was the former presentation of the party's logo by the General Secretary, Mr. Moses Omogbai who represented the LGA Chairman of PDP to Sir Patrick Ahonkhai Giwa.