Court Nullifies Unlawful Removal of 3 Elected L.G.A Councillors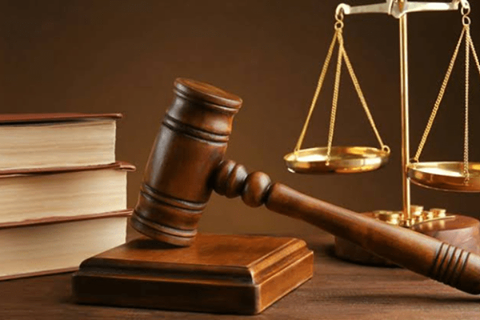 By Simeon OSAJIE
Edo State High Court sitting in Ekpoma, headquarters of Esan West Local Government of Edo State have Nullified the purported suspension and removal of three Councillors, Hon. Wilson Ogbeide, Obeimen Omonyebagbe Okouromi and Ambrose Odigie.
google.com, pub-3120625432113532, DIRECT, f08c47fec0942fa0
The three affected Councillors were removed last year 2021 by the council chairman and their colleagues in the legislative arm.
Delivery the judgement, the Hon. Judge, Justice Erameh in Suit No. HEK 09/2021, dismissed the Notice of preliminary objection filed by the Defendants challenging the Jurisdiction of the Court on the ground that the matter ought to have be initiated in the National Industrial Court.
The learned trial Judge, declared the purported removal of the 3 Applicants by the Legislative arm as null and void and of no effects whatsoever without following the laid down procedures.
Hon. Justice Erameh granted all the prayers contained in the originating Summons except prayer in which is already overtaken by event because the tenure of the office had lapsed,
The suit which was filed on behalf of suspended Councilors by the Law firm of West-Idahosa & Co. (SAN).
The learned Judge held that "the legislative arm of the Council and the Government failed to comply with the Provisions of Sections 11 and 22 of Edo State Local Government Law, 2000 (as amended) in failing to give fair hearing to the Applicants and further held that the only way a Councillors can be removed is by way of a RECALL by his constituency not by his colleagues in chambers. He referred to Section 110(A and B) of the 1999 Constitution as Amended and Section 11 and 22 of the Edo State Local Government Law 2000 as Amended and other in the Judgement.
The Court further held that since the purported suspension was void in law, every other action predicated on it was invalid, and held that the Defendants lack the power to suspend and remove the Applicants on ground of misinformation or disrespect without given them fair hearing
The Court awarded the sum of B2,000,000.00 (Two Million Naira) only as cost in favour of the Applicants.