Asuen Destroys lmasuen At APC Primary To Clinch Senatorial Ticket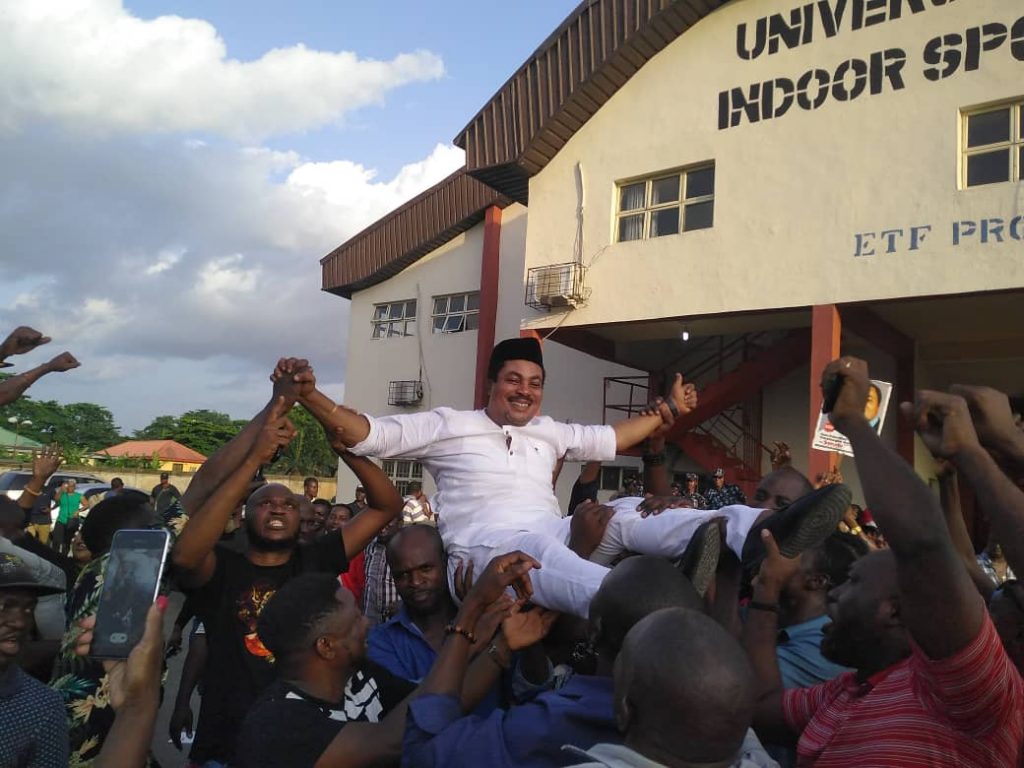 …As Imasuen Bar Journalists From Entry Venue Of Primary
…My Emergence, a Sign of Victory for Nigeria youths – Asuen
google.com, pub-3120625432113532, DIRECT, f08c47fec0942fa0
By Simeon OSAJIE
The Chief Executive Officer of DVD Oil Limited, Saint Valentine Asuen, has emerged the candidate of the All Progressives Congress (APC) for Edo South Senatorial District in the forthcoming 2023 election.
The Senatorial primary took place at the Indoor Sports Hall of the University of Benin (Uniben), Ugbowo, Benin City with delegates from Edo South duly accredited to vote aspirant of their choice.
At the end of the exercise, Saint Valentine Asuen pulled 216 votes to defeat his opponent, former deputy governor of Edo State, Lucky Imasuen, who scored 160 votes. The total number of accredited voters was 386 with 4 void votes at the end of the exercise. With the victory, Asuen will be flying the APC flag in the forthcoming Senatorial election slated for May, 2023.
Meanwhile, Imasuen deprived journalists from entry into the venue of the primary to perform their legitimate duty of dissemination of information to the public even though the Edo State Youth leader of APC, Comrade Tony Adun (aka Kabaka) came to identify the journalists.
Former chairman of Edo State Council of the Nigeria Union of Journalists (NUJ), Otunba Mike Aladenika, took time to introduce himself and other journalists with him to the security agents and Imasuen, but the APC aspirant vehemently denied recognising the journalists.
In a chat, Asuen thanked God Almighty for the resounding victory and appreciated the youths for their encouragement and support. According to him, "my victory is an attestation to the fact that the youths still believe in themselves a sign that they can dictate the pace of Nigeria election by their unification to retire the old politicians."