CONGRATULATORY MESSAGE TO CHIEF BILLY OSAWARU AND SAINT VALENTINE ASUEN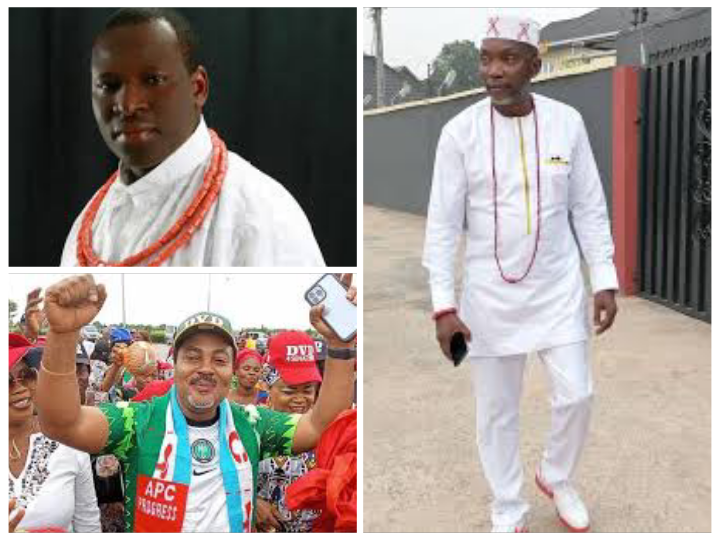 I am in a happy mood on account of the emergence of one of our own, Chief Billy Osawaru, as the candidate of the All Progressives Congress (APC) for Orhionmwon/Uhunmwode Federal Constituency of Edo State and also the emergence of St. Valentine Asuen, as the Edo South Senatorial District candidate also of the APC in the 2023 general elections. On this premise, I want to congratulate them for having fruitful outing in the process.
With their emergence in the free and fair primary elections the duo have shown that they have the support of majority of the members of their constituencies most especially the youths.
google.com, pub-3120625432113532, DIRECT, f08c47fec0942fa0
I am cocksure of their ability to impact positively on the lives of the people. It is on this note that I am wishing them success via a landslide in the general elections.
I hasten to charge them to focus on the battle ahead and also to always keep their campaign promises alive by regularly revisiting their manifestoes to brush up all areas that need to be urgently addressed.
Together we will win.
Congratulations to you in anticipation of your sure victory at the polls in 2023.
Signed
AMBASSADOR CURTIS EGHOSA UGBO
President, Benin Solidarity Movement (BSM) worldwide and the Private Debt and Land Recovery Agent to the Oba of Benin Kingdom.