Inegbeniki Dissociates Self From Alleged N25 Million Bribe To APC National Org Secretary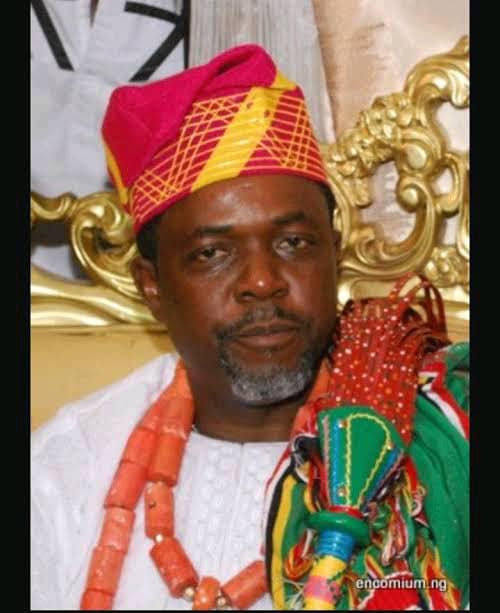 By Simeon OSAJIE
The Edo Central Senatorial Vice Chairman of the All Progressives Congress (APC) and chieftain of the party in Edo State, Chief Francis Inegbeniki has denied the fake rumour going round on social media and WhatsApp groups especially Edo State APC platform claiming that he isq involved in Twenty Five Million Naira (N25 Million) bribe to the National Organizing Secretary of the party.
google.com, pub-3120625432113532, DIRECT, f08c47fec0942fa0
The alleged bribe is meant to change the result of the last APC primary election in Orhionmwon/Uhunmode Federal Constituency from Billy Osawaru to Hon. Elizabeth Ativie by the National Organising Secretary of the party.
In a statement issued and signed signed by the media aid to the Esan High Chief, Elias Inaede said the allegation which was posted in APC WhatsApp platforms and some other online platforms is a lie from the pit of hell being propagated by moles in the party and agents of the ruling People's Democratic Party, (PDP) in the state.
While urging members of the state chapter of the party and the general public to disregard the unsigned statement, Chief Inegbeniki who is the Uzoya of Esanland noted that the unfounded allegation is being circulated by political jobbers to cause crisis and disaffection in the party.
"Chief Inegbeniki urges the general public and APC faithfuls in the State to disregard the purported allegation against him by some political jobbers whose only stock in trade is to cause crisis and disaffection among party members in order to receive undeserved attention from constituted authority especially when they are broke financially.
"The Edo Central Senatorial Leader of the party would not have bothered to respond to the baseless allegation as it is a figment of the imagination of the sponsors of such cock and bull article without identity of the writer in a bid to tarnish the hard earned reputation of a well respected and notable politician of Edo Central which he has built over the years.
"The reaction has become imperative for the purpose of clarity and to save the gullible party members from being misinformed by agents of the ruling arty, the PDP.
"Chief Inegbeniki is a law abiding Citizen who has absolute confidence in the party Constitution and the Nigeria Constitution and would not involve himself in anything that is against the law."
The Chief Francis Inegbeniki reaffirms his commitment to the unity and progress of the Party in Edo Central and the State at large and urged members to disregard the purported N25 Million bribe to the National Organizing Secretary.