EDO PDP: The Need For Collaboration In Sensitizing Voters On PVC Collection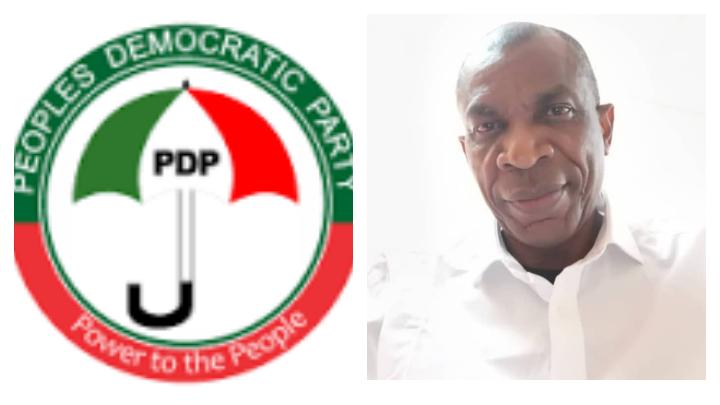 By
Since the resumption of voter registration exercise on a continuous basis in 2017, and intensified lately, the Independent Electoral Commission (INEC) has been looking at ways to innovate and make voter registration exercise easier, more accessible, and user-friendly.
google.com, pub-3120625432113532, DIRECT, f08c47fec0942fa0
This is not only to the multitude of prospective registrants, but also to registered voters who may wish to transfer their registration or have had their Permanent Voters' Cards (PVCs) missing or defaced.
This is one of the Commission's innovations to enhance voter experience by making the registration exercise faster, easier, and less crowded than before.
The modified and seamless e-registration considerably eases the process as more people are expected to be registered within the prescribed framework of the commission.
To this end, it could be safe so far, to commend the Chairman of the Commission, Professor Mahmood Yakubu for a job well done.
As it were, the Independent Electoral Commission (INEC) registration Portals are created and made available at designated places for patriotic citizens to avail themselves the opportunity to be armed with the sole weapon for creating a positive impact in electoral process and deciding their socio-economic and political fortunes through good governance.
This is legitimately achievable only through the power and wisdom of adequate preparations which the procurement of a PVC provides.
That preparation must, as a matter of fact, begin with, amongst other things, the realisation that victorious army win first before going to war while losers go to war first, there and then, seek to win. The very basic and essential step towards winning any election is therefore, the procurement of a PVC.
For electoral victory to be guaranteed, there should be, as a matter of necessity, organisational preparedness of articulated action plans towards electoral victory by the political parties.
In Edo State, it has become imperative for the rulling party, PDP, led by Hon. Tony Aziegbemi to organise forum where members and supporters alike are encouraged to register for their PVC, being part of their civil responsibilities, even as the collection of the PVC is most essential, victories at polls are products of votes cast at elections.
Engaging party members and by extension the supporters in the basic and fundamental understanding of the rules of engagement, the indispensable power of organisation through a united force, wisdom of negotiation and the laws as well as the principles of preparations which are the prerequisite factors that can guarantee electoral success.
It is, therefore, absolutely and imperatively advisable that all who are genuinely seeking electoral victory legitimately to ensure they avail themselves of the present window of opportunity provided by INEC continues voters registration exercise to procure their PVC's before it is too late.
Top on the list of Hon. Dr. Tony Aziegbemi's agenda to members and their supporters is the need to understand that, Personal Voters Card(PVC) is paramount on the list of preparations towards electoral victory without which, winning, remains only but a conflicting illusion to be pursued but never attained.