Pa Joshua Orhue Installs As Ovbiogie New Village Head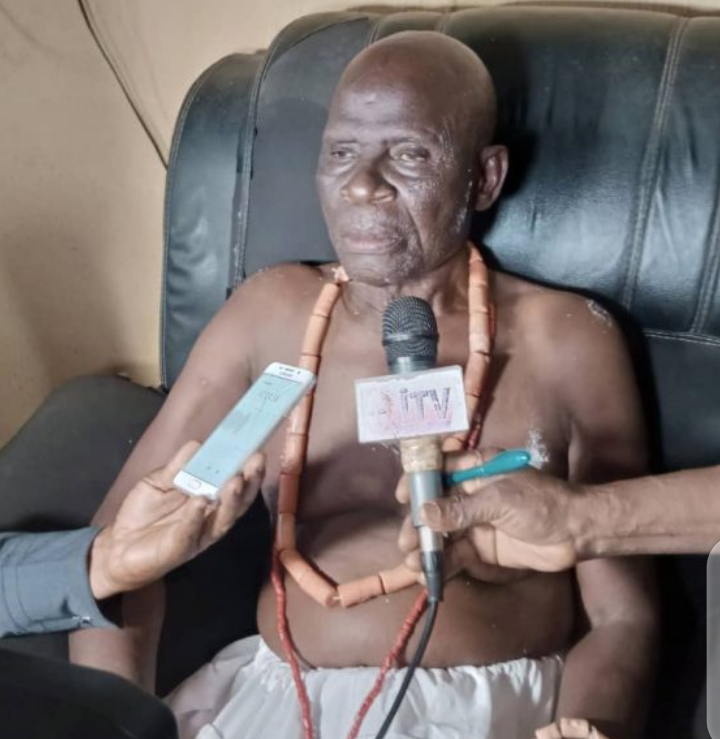 By The9JaTREND
Pa. Joshua Edorodion Orhue has been installed as the new Odionwere of Ovbiogie Community in Ovia North-East Local Government Area of Edo State, after receiving approval from the Palace of Oba of Benin.
google.com, pub-3120625432113532, DIRECT, f08c47fec0942fa0
The event which attracted dignitaries within and outside the country, marked the beginning of a new era in the metropolitan village as Odionwere Orhue, an Assistant Supritendent of Police (Rtd) officially assume the reigns of power.
Secretary of the village, Hon. Osas Idehen told The9JaTREND in an interview, that after five years the last Odionwere joined his ancestors, the Benin Monarch, His Royal Majesty, Omo N'Oba N'Edo, You Akpolokpolor, Oba Ewuare II, the Oba of Benin Kingdom approved the installation of Pa. Joshua Edorodion Orhue haven been satisfied that there was no controversy whatsoever.
He described the new Odionwere as a quiet and peace loving person, which evidently was the reason for the large turn out for the event.
According to Hon. Idehen, Ovbiogie village was fortunate to have a personality of Pa. Orhue as Odionwere and expressed optimism that he would bring on board his wealth of knowledge and experience, as a retired police officer for positive impacts in the village.
In his inaugural speech, Pa Orhue announced other elders (Edionene), Samuel Iserhierhien, Second in Command, Obamwonuyi Ogbewe, Third in Command, and Bernard Orhiakhi the Fourth in Command, while Sopia Igbinowho is the Okaighele.
The Odionwere who was elated thank God Almighty and the Ancestors for the privilege, promised to run an all inclusive administration to take Ovbiogie Community to a greater heights of growth and development.