Ewu Flour Mill To Commence Production Soon, As Expertriates Overhauls Machines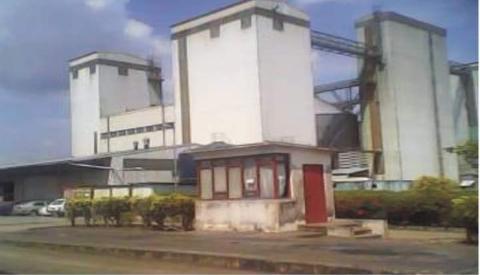 By Simeon OSAJIE
The moribund Ewu Flour Mill in Esan Central local government area of Edo State is set to commence production as expertriates where sited putting finishing touches to the dilapidated machines to commence production in the next couple of days.
google.com, pub-3120625432113532, DIRECT, f08c47fec0942fa0
While the Inner City Nursery and Primary School in Ewu is set for commissioning on Friday 9th September 2022, overhauling work is intensively ongoing in preparation for the re-opening of the prestigious Ewu Flour Mill.
The9JaTREND learnt that expertriates are at the premises of the company overhauling equipments and installations for a hitch-free commencement of production in earnest.
Following the appointment of Pastor Henry Aimenkhena, (BOT Chairman of Ewu Progress Foundation) as the Acting General Manager of Prime Feed and Flour Mills, massive overhauling and maintenance work commenced immediately as the new company take over.
The mill is going through a face-lift as some of the buildings destroyed by fire are giving new face in preparation for re-opening and commencement of production.
Ewu Flour Mill is the largest food production factory in old Bendel State. In her glorious days the company had sales depots across Nigeria and it's major product "the ivory flour' was far ahead in sales of it's competitors like the Golden penny.