Seadog Marks 70th Anniversary With Sanitation Exercise In Sapele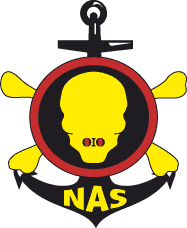 By Our Reporter
National Association of Seadog, Urhuapele deck carried out a cleaning exercise at Okirighwre market in Sapele to mark their 70th year anniversary.
google.com, pub-3120625432113532, DIRECT, f08c47fec0942fa0
The anniversary is a yearly programme and the theme for this year is "Service To Humanity".
The focus is on hygiene and humanitarian work, so I decided to take this bold step of cleaning one of the markets in Sapele town.
Speaking with newsmen, the Capone of the confraternity, Dr. Eyide Micheal, said the confraternity started in 1952 and have since then been carrying out various advocacy projects striving for the attainment of a Just society as they continue to inspire hope across five continents where their chapters exist.
Eyide said some of their focus includes good health and well-being, quality education and reduction of inequality.
Eyide said the Seadog confraternity is not a fetish association but an association that is concerned about humanity and pursuing justice.
Coming out to clean the market is part of their service to humanity and in pursuit of cleanliness and good health.