Edo Presidential Rally: APC Edo Fiddles Tinubu, Unable To Substantiate Huge Money On Failed Outing – PDP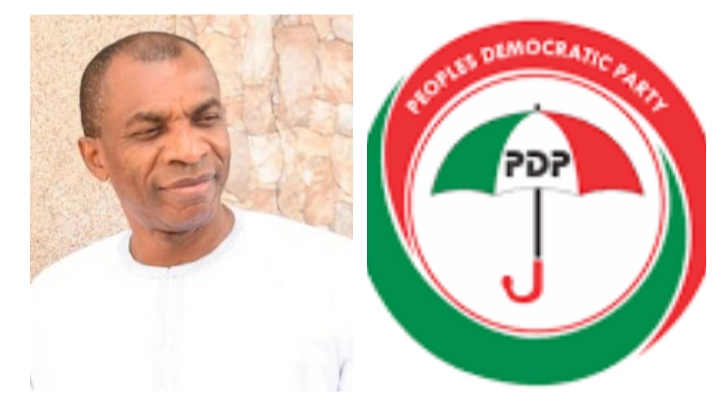 By Simeon OSAJIE
The much taunted presidential campaign rally of the All Progressives Congress (APC) in Benin City, Edo State capital has come and gone with tracks of unfulfilled outing comparable to the huge resources and energy deployed.
google.com, pub-3120625432113532, DIRECT, f08c47fec0942fa0
The unsuspecting APC presidential candidate, Bola Ahmed Tinubu may have been defrauded by his Edo State lieutenants who failed to remind him that "Edo Nor Be Lagos" or that the party operators are still leaving in their ghost past of no consequence.
This was the position of Dr. Tony Azieggbemi, Edo State Chairman of the Peoples Democratic Party (PDP), who while chatting with newsmen in Benin City said "what was regarded as APC presidential rally with the party candidate, Bola Ahmed Tinubu in attendance was an avenue for the party leaders in the state to make money for themselves and as always failed woefully to deliver."
According to Dr. Aziegbemi, "How best can you explain that the so-called opposition party in the state could not mobilize its supposed supporters to fill a meagre 3,000-man capacity sports complex if its Edo State officials have not embezzled funds given to them?
"The poor outing is an indication of the rejection of the APC and their candidate by Edo State people who are yet to recover from the worst economic strangulation the country is going through.
"It is unfortunate that the Edo Leaders of APC misled their party candidate to release money on the fathom lies that they are on ground.
"The poor turnout further shows that the All Progressive Party (APC) will not get 15 per cent let alone 25 per cent of the votes cast in Edo State on February 25, 2023."