Lassa Fever: Obaseki Blast Ehanire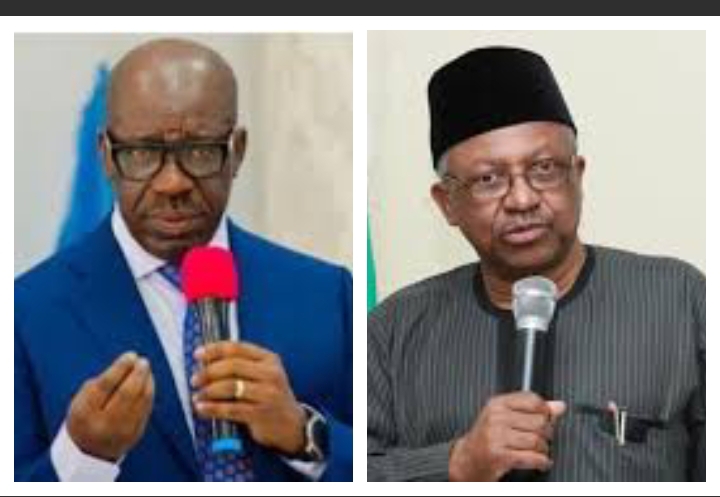 …Raises Alarm Over Rising Fatality Rate of Lassa Fever, Says Over 50 Persons Infected
By Simeon OSAJIE
google.com, pub-3120625432113532, DIRECT, f08c47fec0942fa0
The Edo State Governor, Mr. Godwin Obaseki, today blast the Minister of Health, Dr. Osagie Ehanire over federal ministry of health's refusal to assist the state on Lassa Fever outbreak, just as he pegged the fatality rate at five percent.
Obaseki, disclosed this through the Commissioner for Communication and Orientation, Chris Osa Nehikhare.
Obaseki said the more worrisome situation is that, the Minister of Health, Osagie Ehanire, who hails from the state and should have helped in drawing the attention of the federal government to the plight of the people of his state, has not shown any concerns.
"The state having made frantic efforts to get help from the federal government and its agencies but to no avail, calling on the international communities, World Health Organization (WHO) and other health agencies to come to the aid of the people of the state before the situation gets out of control," Obaseki said.
The Edo State governor further added that the cry has become necessary because the state has done much in its power to manage the situation but has been overwhelmed by it.
He said the state has reached out to the federal government for help in fighting the scourge but it has not shown up.
"I know you are all following the case of the Lassa Fever and how the state government is trying to tackle it.
"We have reached out to the federal government but to all intent and purposes, but the federal government has abandoned the state government and its people in this issue.
"Lassa Fever as at today (Wednesday), we have over 50 people infected with this disease in Edo and we have five percent fatality rate which is very high even compared to COVID-19.
"With all plea and entreaties to the federal government, they have fallen on a deaf ear", he said.