New Covenant Celebrates 35th Anniversary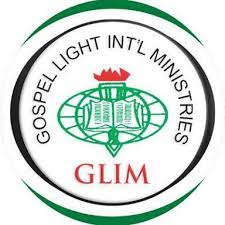 By Simeon OSAJIE
The Gospel Light International Ministries (New Covenant Gospel Church), has celebrated her 35th anniversary with a-two-day crusade and a Thanksgiving service in Benin City, Edo State.
google.com, pub-3120625432113532, DIRECT, f08c47fec0942fa0
The Gospel Light International Ministries (GLIM) which is the umbrella body of the New Covenant Gospel Church, GLIM Bible College, Covenant Christian Academy, Light House Polytechnic, Covenant Light Hour (Radio/TV broadcasts), amongst others, began operations in Benin City in January 1988.
GLIM which started from humble beginnings has grown to become a very high pinnacle that is providing refuge to many, freeing captives and leading millions to Jesus Christ who is the Head of the Church.
Presently, the church has branches spread across the length and breadth of Nigeria and in some African, European and American countries with thousands of parishioners.
Elated with the achievements and success stories of GLIM, the Under Shepherd and General Overseer of the ministries, Rev. Dr. Felix Omobude, supported by Rev Dr. Enoch Sitima from Botswana, last week led thousands of the church members to a city-wide crusade christened 'Decision Crusade' 2023.
The two days power-packed crusade which took place at the convention camp of the church also known as 'Peniel Convention Centre', had several very important personalities including the governor of Delta State and the Vice Presidential Candidate of the Peoples Democratic Party (PDP), Dr. Ifeanyi Okowa who was represented by his wife, Dame Edith Okowa and the wife of the Edo State Governor, Mrs. Betsy Obaseki. Gospel Artist, Chioma Jesus and Covenant Praise Choir led the congregation in praise and worship.
During the church's 35th anniversary thanksgiving celebration, Rev. Dr. Felix Omobude who is the immediate past National President of the Pentecostal Fellowship of Nigeria (PFN), thanked the almighty God for all the blessings He daily showers on the church and members of the ministries.
He enjoined all Christians to continue with their fervent prayers to God for the peacefulness of the nation's general elections, even as he urged Nigerians to vote for credible candidates. He also called on Politicians to be exemplary in their conduct.
Dr Omobude, thereafter prayed for the well-being of the nation and for all those present in the church service, especially Dame Edith Okowa and Mrs. Betsy Obaseki and their spouses.