NPFL23: Bendel Insurance FC Target Away Point, Hit Ibadan For Shooting Stars Encounter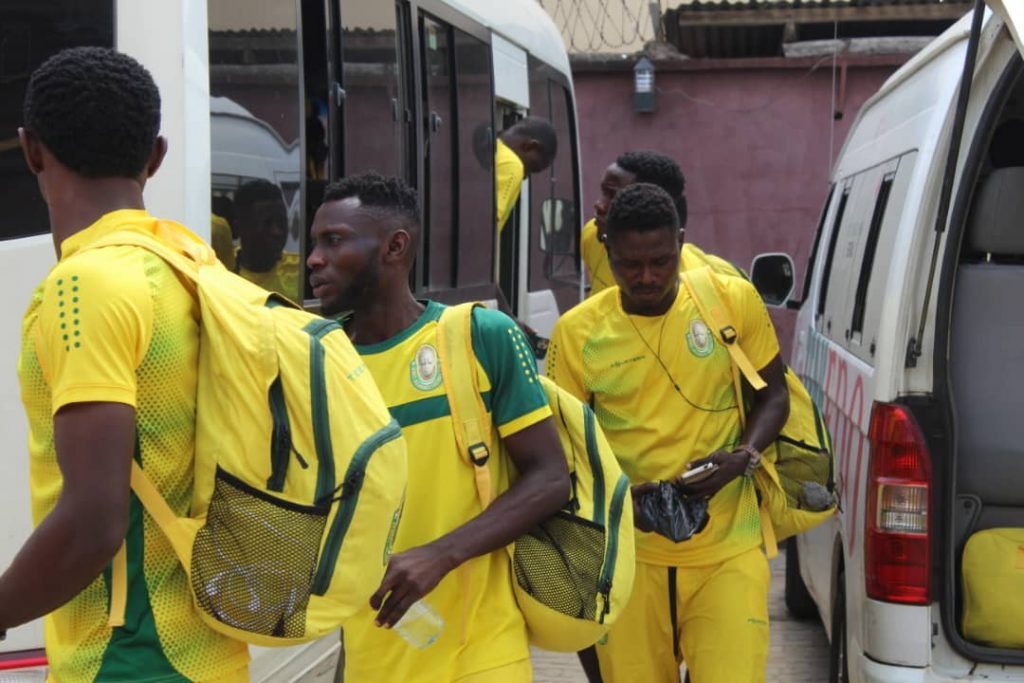 By Simeon OSAJIE
Nigeria Premier Football League (NPFL) Group A leaders Bendel Insurance Football Club of Benin arrived in Ibadan, Oyo State capital Friday afternoon ahead of their NPFL Week seven match against Shooting Stars Sports Club of Ibadan.
google.com, pub-3120625432113532, DIRECT, f08c47fec0942fa0
The Benin Arsenals arrived in the Nigeria's largest city, Ibadan at about 1:58 pm and settled into their hotels after about five hours journey by road from Benin.
The Group A table toppers look refreshed and good enough to continue their unbeaten run in the abridged league season after picking sixteen points from a possible eighteen. The Benin Arsenals only pulled a goalless draw at home in the week six clash with less fancied Gombe United who showed discipline in Benin.
Insurance FC began the new season with victories over Akwa United (2-0), Plateau United (2-1), Kwara United (1-0), Remo Stars (3-0) and El-Kanemi Warriors(1-0) in the first five matches of the season before they were stopped by Gombe United from making it six wins from six games, following their goalless draw last Saturday at the Samuel Ogbemudia Stadium, Benin.
Speaking ahead the matchday seven cracker between the two traditional clubs and archrivals which is scheduled for the Lekan Salami Stadium, Adamasingba, Ibadan at 4 pm on Sunday, the stand-in captain of the Benin Arsenals Amas Obasogie was optimistic that they will get good result in Ibadan.
The brilliant Insurance goalkeeper said that they have shrugged of the feeling of disappointment that followed the Gombe Utd game and have now focused their attention to the star match in Ibadan.
According to him, "We know that Shooting Stars are not an easy nut to crack but they not unbearable. We have respect for them and we know they also have respect for us. So, it is going to be a clash of the Titans."