Gunmen Kidnap Wife Of Imo Monarch, Raze Houses Of APC, LP Chairmen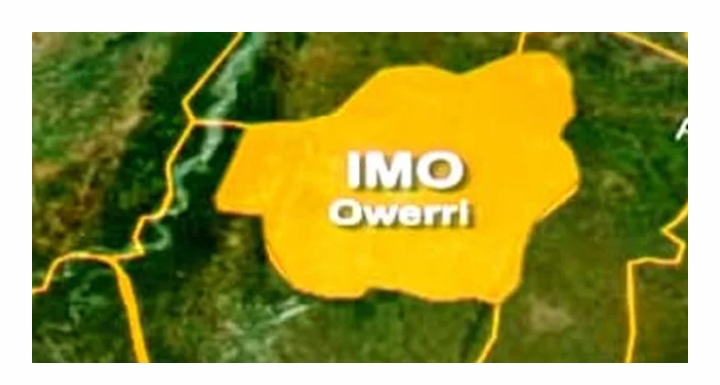 By EDITOR
Gunmen on Wednesday, 22nd February, 2022 kidnapped the wife of the traditional ruler of Amuro autonomous community, Ugoeze Umugborogu, in the Okigwe Local Government Area of Imo State.
google.com, pub-3120625432113532, DIRECT, f08c47fec0942fa0
Apart from kidnapping wife of the monarch, the rampaging gunmen also burnt the country homes of the chairmen of All Progressives Congress (APC) and Labour Party (LP) in Amuro Ward.
The development caused panic in the community as residents fled their homes.

A source who doesn't want to be mentioned told our reporter that the attackers set the houses ablaze as soon as they arrived at the compounds.
According to the source, "Ugoeze Umugborogy, the wife of the late king of Amuro autonomous community, has been kidnapped.
"After kidnapping the woman, they went to and razed the house of the Labour Party chairman, lfediora Umegboroagu in Amuro ward. The man and his family were away when they struck.
"They equally razed the house of the APC chairman in the ward. This is going out of hand. The government should come to our rescue."
Okigwe Local Government Area has in the last few months become a focus for criminal activities.
Just on Tuesday February 21, some gunmen razed five houses in Amagu Ihube community in Okigwe LGA which included the houses of the State Commissioner for Youths and Sports, Emeka Okoronkwo, a former Dean of the Law Faculty of the Imo State University, Nnamdi Obiaraeri, a retired Director of State Security Service, Nnaemeka Ngwu and two others.
Gunmen had last week razed the country homes of the Labour Party House of Assembly candidate for Okigwe LGA, Nnaemeka Obiaraeri and that of the Director General of the candidate of the Labour Party Okigwe North House of Representatives election, Okey Unam.
The spokesperson for the police in the state, Henry Okoye, told our reporter that he had yet to be briefed on the latest incidents.